Catholic Central hosts Kaiser Johnson and Libby Slater. Copyright 2017 Family Theater Productions. Used with permission. All rights reserved.[/caption]
CATHOLIC CENTRAL: It's Not Just for Kids Anymore
Teachers are assigning their students to watch and discuss episodes of Catholic Central, and we couldn't be happier about that. But we'd like to encourage moms and dads, older siblings and online youth groups to join in, too. Our show is fresh and witty, and you just might learn something new. Be sure to head to CatholicCentral.com for downloadable resources.
Copyright 2020 Catholic Central/Family Theater Productions. All rights reserved.[/caption]
Ways to Discover Your 'Purpose and Meaning of Life'
We all have moments when we wonder what we should do with our lives. We'd like to offers some suggestions on how to emerge from the fog with a clearer vision of the future. In "Catholic Central: The Purpose and Meaning of Life," we ask: Is there a secret to the meaning and purpose of life? Do you ever feel a paralyzed when you look at all your options? How can we avoid messing everything up? Find out the 5 steps Catholic thinkers recommend for a life of meaning, joy, and love. https://youtu.be/XBNgjXLyOiE
Diving Deeper
What is your earliest memory of "wanting to be something when you grew up?" Has that desire or goal changed or stayed the same as you have grown up?
St. Irenaeus said "the glory of God is a human being fully alive." Do you know anyone who is "fully alive?" What qualities do they have? How do you know that they are "fully alive?" On the contrary, how can you recognize someone who is not "fully alive?"
Activity
One of the beautiful things about our Church is that we don't journey alone! We have so many people, both past and present, who have lived virtuous lives that we can look up to. This week, seek out a couple of people in your parish community who you admire, and interview them. Ask them how they discovered the purpose and meaning of their lives, and if they have any advice for you as you seek your purpose.
Reflection
Assuming you've already interviewed a couple in the parish about their sacramental vocation, perhaps, use this time to interview someone about their professional vocation. Perhaps their work is of interest to you. Asks them about the joys and fulfillment they find in their work, but also the struggles. Know that tradition holds that our own Lord and His foster-father Joseph worked in carpentry. If your parents now spend more time telecommuting, this could also make for an easy job shadow. Follow them, if feasible, for part of a day as they accomplish tasks remotely.
---
Copyright 2020 Family Theater Productions
About the Author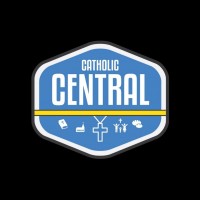 "Catholic Central" hosts Kai and Libby take their Catholic faith seriously but not themselves, entertaining and informing viewers on Church history and doctrine. Fun and fact-filled, Gabriel Award-winning episodes address a wide range of topics and questions. We want to be central to your faith. Watch, laugh and learn!