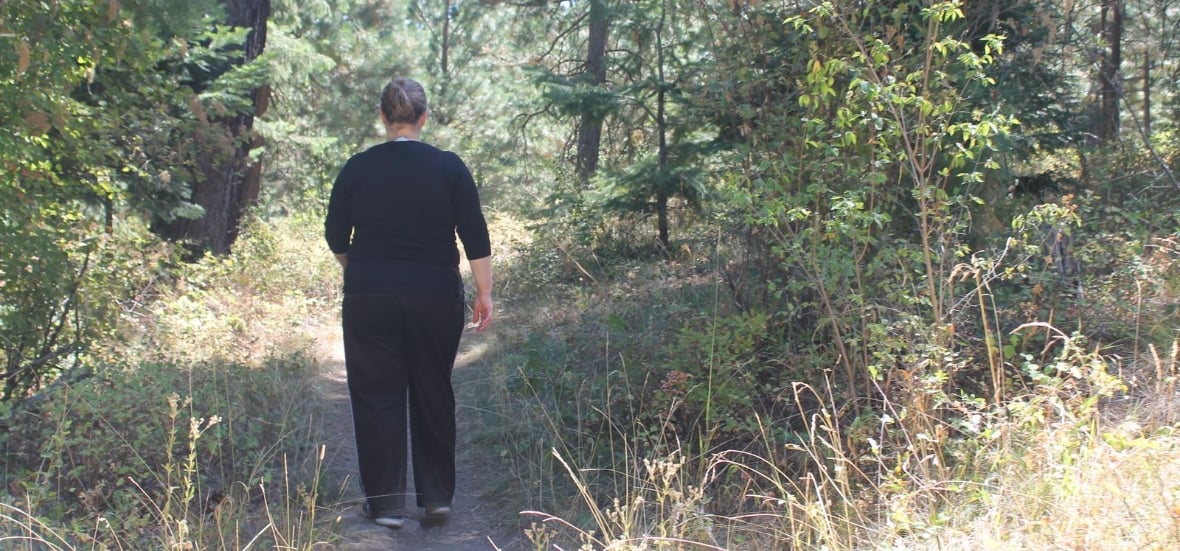 Amanda Villagómez describes the process of choosing a word for the liturgical year to inspire her faith journey.
I recognize the power of the sacraments, Scripture, and the rhythms of the liturgical year as core to on-going development, so each year I choose a word for the liturgical year in order to aid in the process of intentional personal growth with a specific connection to the universal call to holiness. If you do not already choose a word for the liturgical year, I invite you to join me and to document your reflections and growth along the way.
Choosing a Word
While there are word for the year generators available, I prefer considering what I want to invite into my life in order to grow in some way. Often this connects to patterns that come up in prayer and everyday life. Usually, there is a sense of natural extension when considering words over a span of time. For example, since I have begun choosing a word to ponder throughout the year, often my words have been linked to proper prioritization, dispositions, and love. There has been a thread of service, while also containing an element of slowing down, caring for myself, and being very intentional and selective with how I am serving.
I especially like words that can be used flexibly with different connotations. For example, when I chose the word light, I recognized at the start of the year that it could link to:
Jesus: Light of the world
Light/Darkness, Holiness/Sin, True Joy/Strive: Empty
Light - counter gluttony with food, technology, and work
Light - schedule: prioritize what matters most, evenings at home, and Sunday sabbath
Light - possessions: less accumulation, less focus on material, and thin out possessions
Light - financial: reduce debt and be careful with new spending
Though I consider different potential layers from the beginning of the year, I have come to recognize the importance of allowing space to see how the word naturally emerges over the year. Nonetheless, the original vision for the word helps to shape intentions and have a clear sense for why I was drawn to the word.
Documenting the Journey
There are many different ways to document the journey of the word and to keep it at the forefront throughout the year. I have some go-to documentation styles that I incorporate every year (examples: photos and writing), while having other layers that vary year to year (examples: collages and painting). The format of my documentation also changes. Over the years, I have included: blog posts, physical scrapbooking, digital scrapbooking, and journals.
How you choose to document your word can depend on how you naturally prefer to reflect and explore. The process of documentation can prompt greater growth because it helps to better understand connections and patterns over time.
Mapping my word to the liturgical years means having a clear sense of the liturgical seasons at the foundation of my documentation process. I consider preparation for, experience of and reflecting back on: Advent, Christmas, Ordinary Time, Lent, Easter, and Ordinary Time. Since the second round of Ordinary Time spans so much time, I often intentionally re-visit and re-evaluate at different points during that season.
Typically my process entails flipping through photos and journaling from that time period to condense into a glimpse of life during that season in my word for the liturgical year album. This helps me to both reflect back and look ahead to the next season, often setting intentions, prompting the on-going personal development through the process.
CLICK TO TWEET
What word might support your intentional growth as you journey through the next liturgical year? #catholicmom
I recommend that you consider what you already do naturally to capture your everyday life and reflections in prayer. Then, decide how you can layer in using that foundation already in place to be intentional with documenting your word. This can be a flexible process that emerges and changes over time.
For example, it is common that I have a notebook to capture thinking in writing, but I have never used one specifically for my word. In preparation for the new liturgical year I created a notebook with tabs for each season that starts with a t-chart with the headings "Saying Yes" and "Saying No." Then I have one additional blank page to be used flexibly, such as solidifying some intentions, followed by one page for each week in that season. My word this year is deep, so at the beginning of the notebook, I also have the scripture verse, "Put out into the deep water and let down your nets for a catch" (Luke 5:4). The blank second page for the introduction to Advent says, "How do you want me to go deep this advent?"
I created this notebook because I want to be intentional with how I am prioritizing my time and energy this year. I want to think about the relationships and projects that I am nurturing, as well as the aspects of life that are unnecessarily getting in the way of what I value more. At the start of the season, I will consider this at the big picture level with the t-charts leading to intentions, but then I want to provide myself with space for accountability and reflection week to week. The weekly pages might end up having that guiding, consistent quote, "How do you want me to go deep this week?" with action items. Nonetheless, I did not want to be too rigid about the process, so that is why the pages are mostly blank in order to be used flexibly and to leave space for the element of surprise with how the year unfolds.
Having documentation of my words that span across years and revisiting them helps to have a better sense of how God has been working in my life, how He has been calling me to grow and to which extent I have responded. It has provided me of a clear picture of how He reminds and draws deeper, building on the previous foundation that has been lain.
The new liturgical year begins November 29. What word might support your intentional growth as you journey through this liturgical year?
---
Copyright 2020 Amanda Villagómez
Image copyright 2020 Amanda Villagómez, all rights reserved
About the Author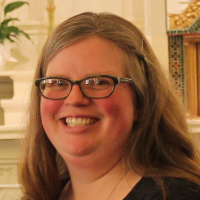 Amanda Villagómez is a wife, mom of 6, and teacher educator. On her personal site, she focuses on the beauty of becoming who God created us to be by celebrating the process of change and growth.