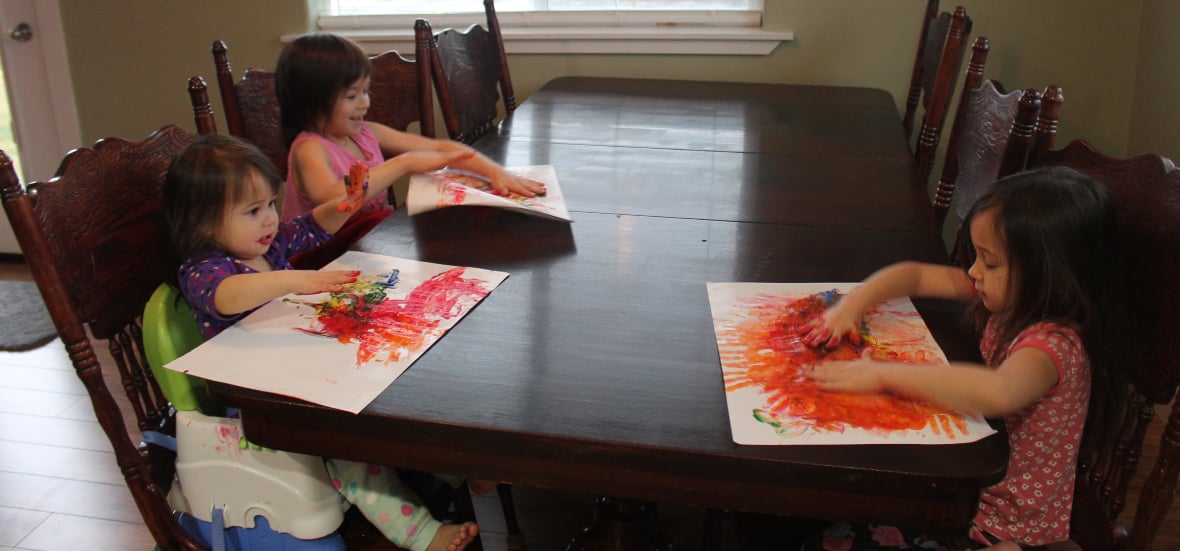 Amanda Villagómez ponders the changes to her work schedule during the pandemic, and its impact on her family life.
I was drawn toward selecting adventure as my word for the 2020 liturgical year, and time in prayer prompted me to think about how it might be more about interior adventures, rather than going out exploring new places with family, a part of my initial vision for the word. Looking back, I laugh about how I thought that meant maybe I would have a dramatic shift in my prayer life and re-read St. Teresa of Ávila's Interior Castle in anticipation of what the year might entail. I never anticipated that God was preparing me for a completely different adventure -- navigating the shake up that would ensue based on the pandemic.
From one week to the next, like many families around the globe, we went from carrying on our normal lives to navigating stay at home orders. Based on my husband having a set schedule and my career being more flexible, we molded our new life around his schedule. While he worked in the day, I would work afternoons/evenings and Saturdays.
In the midst of the stress of having such an unexpected shift happen so quickly, I pondered how the pandemic context was reordering my days. While I maintained a foundation of beginning my day in prayer, rather than shifting to getting everyone out the door for daycare, school, and work and then gathering together in the evenings, I found myself at home during the day. My energy and attention were focused on time with my girls, dishes, laundry, and other household tasks.
It was hard to break the cycle of focusing on work first and then shifting to family in the evening. Initially, my natural inclination was to fit in pieces of work whenever I could throughout the day; yet, it was leaving me feeling fragmented. I would open an email to see something that needed my response but then not have time to respond in the moment. My thoughts were with the pending response, rather than focusing on my family. Eventually, I saw the need to remind myself that the work blocks were different and to strive to be present where I was supposed to in the moment, rather than trying to fit my typical schedule into the unique context we were experiencing.
There were moments of guilt when I would begin my work day when I had less energy and was not as sharp and focused. Then I thought about how regular life meant my family was regularly getting that side of me -- the more tired, exhausted version. I began to see the beauty and blessing that for a season my first fruits would be reordered. The rhythm of my days more naturally aligned to proper prioritization through the lens of my Catholic faith -- time for prayer, time for family, and time for work. I recognized how I could reflect and implement revised self-care strategies in order to still be productive and effective with the later work blocks.
CLICK TO TWEET
This year has required me to re-envision the rhythms of my days, structuring our lives in a way that I never would have otherwise. #catholicmom
This year has required me to re-envision the rhythms of my days, structuring our lives in a way that I never would have otherwise. It is still a work in progress for sure with ongoing adjustments. Having adventure for my word has helped me to embrace the messiness of the process in order to ponder any potential long-term implications for how we should be shaping our days as a family.
---
Copyright 2020 Amanda Villagómez
Image copyright 2020 Amanda Villagómez. All rights reserved.
About the Author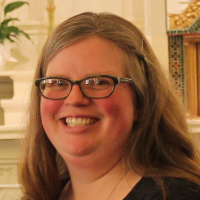 Amanda Villagómez is a wife, mom of 6, and teacher educator. On her personal site, she focuses on the beauty of becoming who God created us to be by celebrating the process of change and growth.