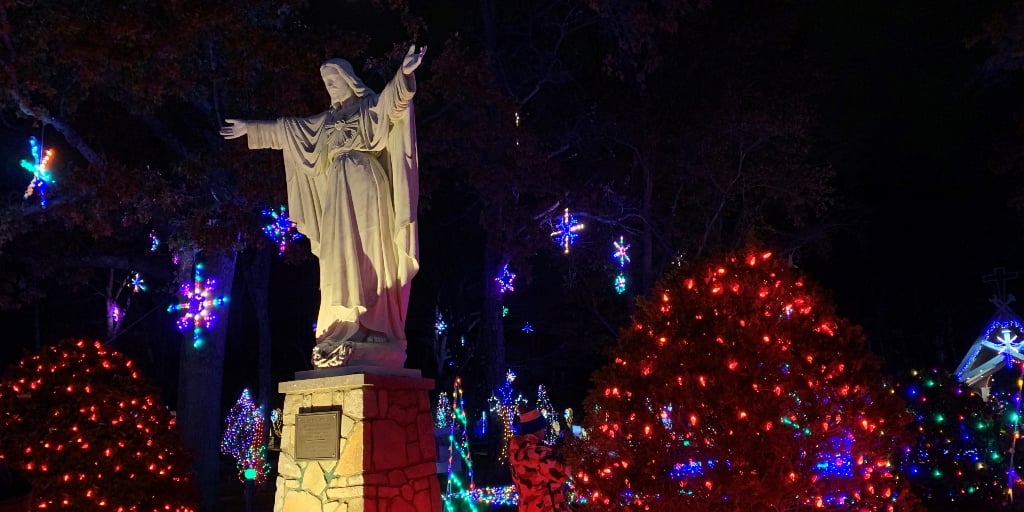 Amanda Lawrence reflects on a warning message from the past through a lens of her own present struggles.
Teach us to count our days aright, that we may gain wisdom of heart. (Psalm 90:12)
Hope is a notion we reflect on during the Advent season. For many in 2021, hope is a slippery slope to traverse. Our bustling culture isn't always appreciative of the Catholicism that captivates us. Raising children in said culture is hard. Harder so for the adolescents themselves. They're expected to stay busy but remain available to fulfill social obligations on a whim. I don't envy that balance. I work every day to compete with it.
How can anyone learn to pray or listen to God appropriately with all that noise going on?
I'd been grappling with that thought entering Advent season, hopeful I might find a way to instill a prayer routine into the teenager I'm raising. There are only so many things I can make him accomplish; consciously seeking out opportunities to pray isn't one.
The Tuesday before Thanksgiving, his Confirmation class assisted in various tasks surrounding evening Mass. In fulfillment of service hours, my son collected and organized canned goods while other confirmands gathered and labeled bread to be blessed.
As the Mass began, he joined me in the pew for worship, pleased with the generosity of his community. The service got underway and I couldn't help but notice how targeted it seemed to an earlier discussion we had that afternoon regarding prayer. One glance at my son told me this was apparent to him as well.
Toward the end of the sermon he looked at me, wide-eyed, mouth slightly ajar in awe of the priest, who'd just mentioned something that struck a chord with him.
I smiled, quietly assuring him those words he heard spoken out loud were in answer to our conversation that afternoon.
"Wow," he whispered, eyebrows arched in disbelief.
"That's the word of God," I told him, please, he'd been able to understand it so clearly. It's always glorious to hear something so targeted like He plucked the thought from your head and put it into the mouth of someone else. I meditated on that as my son's face settled into relaxed contemplation. That's the power of prayer, I thought. When an infallible, perfect truth is conveyed from the lips of fallible, imperfect people.
That can only be the majesty of God. The spouse of our soul speaking to us.
So moved by this musing, I invited my son to attend confession with me that weekend. He agreed. And so, the Saturday before Advent began, we set out for reconciliation. My son gifted me another glorious expression as he emerged from the confessional, relieved and rejuvenated.
I proceeded after him and felt relief upon talking with my priest.
"Care to share your revelations?" I asked after. "I'm to be gentle with myself. Especially when I make mistakes," I offered. "Jesus-like gentleness is a trait I've been working on my whole life."
"He told me mistakes aren't sins," my son replied.
I smiled at the synchronicity. "He's right. They're teachable moments."
"He said I should pray more," he concluded.
The Holy Spirit had been leading us towards those words of worship all week.
After Mass the following day, I suggested we visit the Christmas lights display at The National Shrine of our Lady of La Salette in honor of the first day of Advent. Missionaries erected the shrine in the city of Attleboro, Massachusetts, in 1953, in honor of Our Blessed Mother Mary.
Exploring this holy place is a casual tradition of mine left over from childhood.
When I was younger, we went every year.
With the purple prophecy candle glowing behind us, I set out trying to further fulfill my hopes for the season. My son and I arrived at a nearly empty parking lot an hour before the lights went on.
The crisp fall air smelled of freshly fried dough and hot cocoa as we peeked inside the Chapel of Light, where folks can light a candle for their loved ones. We visited the incredible indoor collection of crèches from around the world and strolled through the gift shop, which brimmed with religious artifacts, while we waited for the lights to turn on.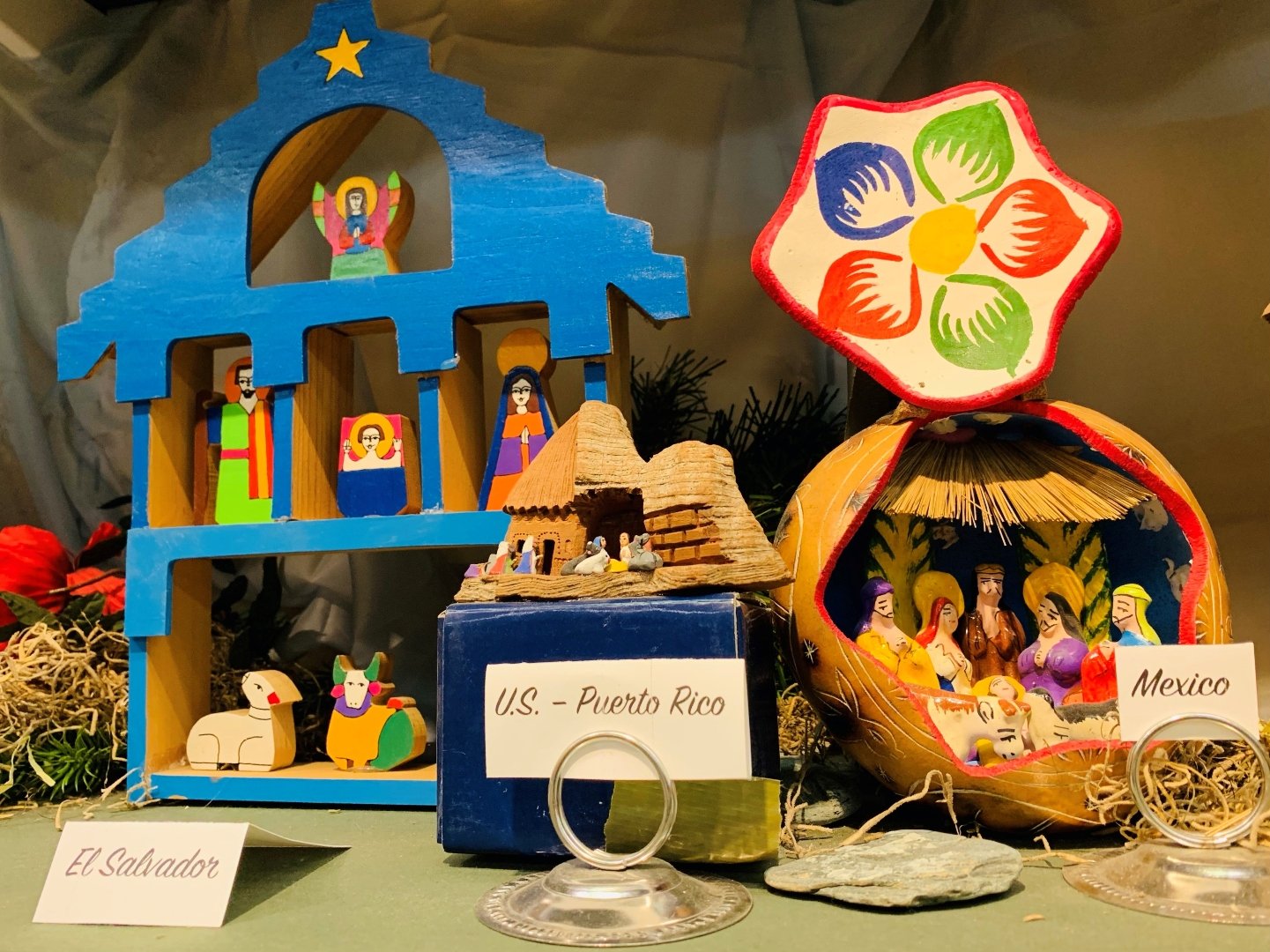 Click to tweet:
The noisy, chaotic culture we're steeped in isn't new. It's been brewing for centuries now, increasing the difficulties in which we come to faith. #catholicmom
After a blessing at the outdoor nativity, staff illuminated the entire campus in an array of colors. We wandered the mosaic Rosary walk around the pond while sipping warm apple cider. We visited the Stations of the Cross, the manger, and the Holy Stairs where the true meaning of Christmas is on full display for all to behold.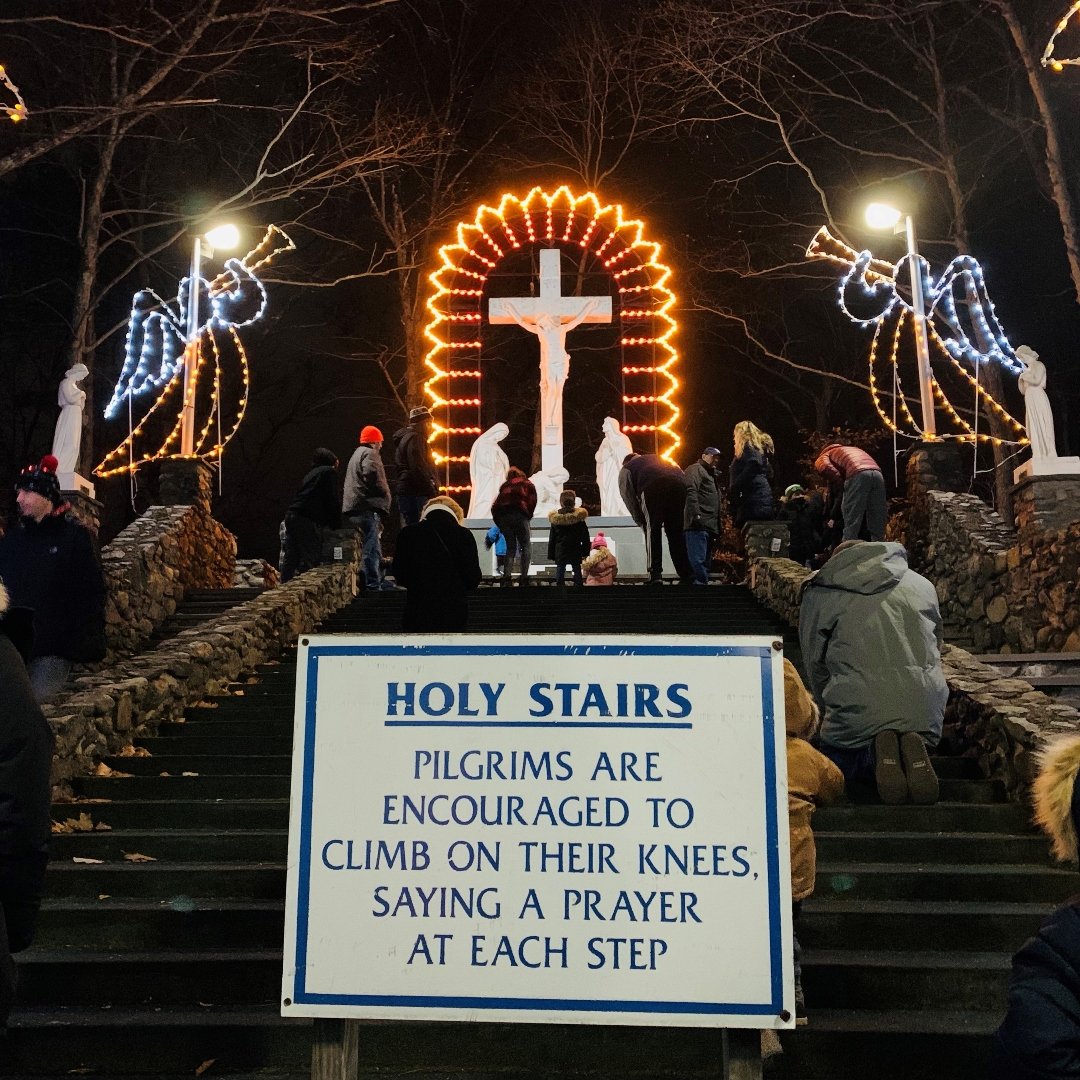 God's presence is very tangible here. Free for everyone to enjoy.
And while all my life I've been visiting the religious campus, this year it hit differently.
I connected more to the lore behind the shrine than ever before.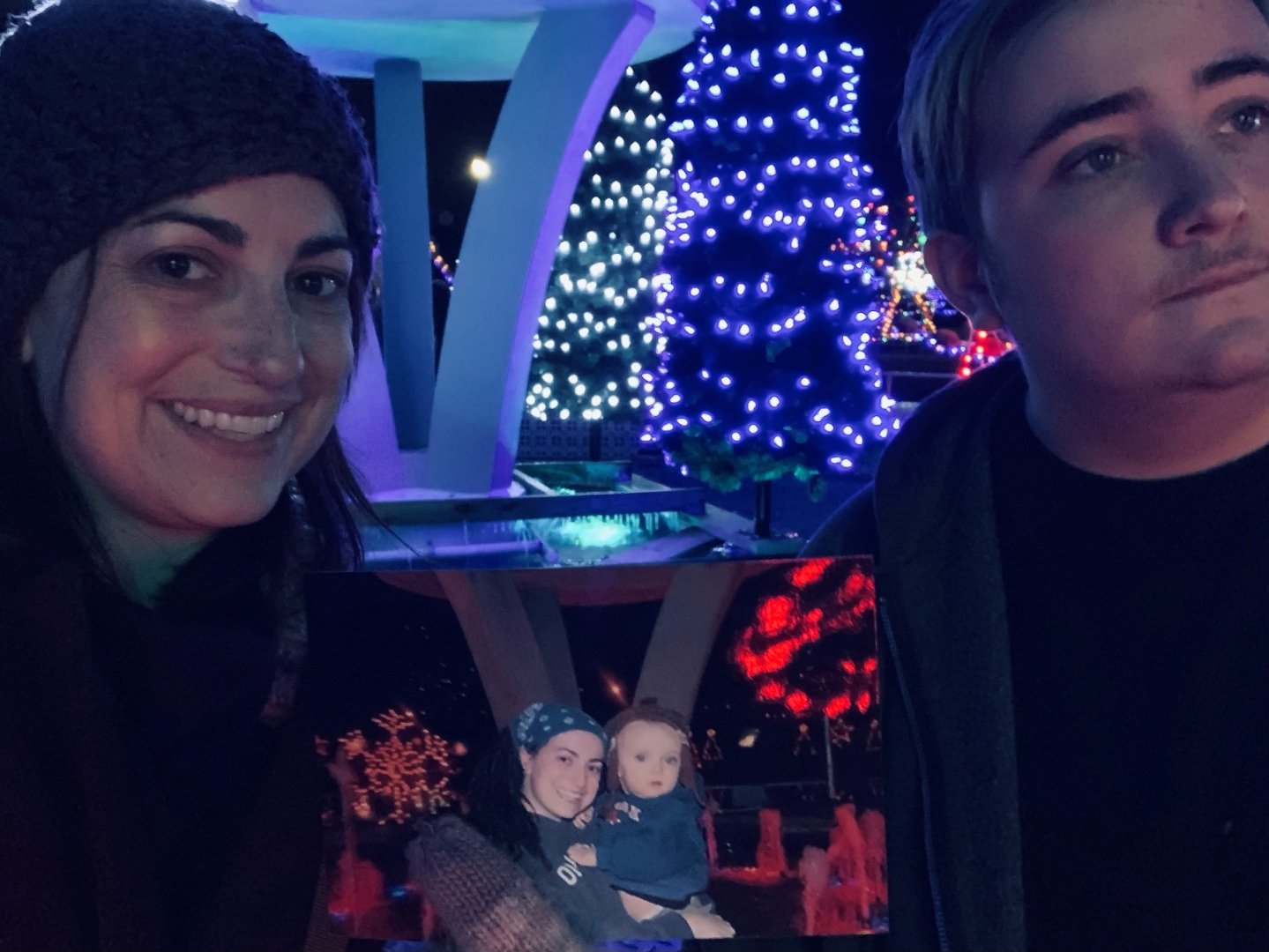 On September 19, 1846, near the village of La Salette in the French Alps, two young shepherds, Maximin, eleven, and Melanie, fifteen, noticed a glowing orb of fire before them. Encased in the shimmering flames, they claimed, was a woman, seated with her elbows on her knees and her face buried in her hands, weeping.
The beautiful woman stood up and spoke in French to the young shepherds. "Come closer, my children; don't be afraid. I am here to tell you great news," she said, moving towards them. Maximin and Melanie ran to listen at her feet.
They say the radiant apparition wore a long dress, an apron around her waist, a shawl, and a bonnet; garlands of roses adorned her head, around the edge of her shawl, and her feet. She asked, "Do you say your prayers well, my children?"
"Hardly ever, Madam," the two shepherds admitted.
The children weren't alone. The people of the tiny town of Corps had forgotten God. They allowed the Sabbath to become unholy, spewed the Lord's name in vain, and regarded His Commandments as optional.
"Ah, my children, you should say them well, at night and in the morning, even if you say only an Our Father and a Hail Mary when you can't do better; when you can do better, say more," the apparition answered.
The vision continued speaking to the children in French about their prayer habits, informing them of future world events, and cautioning them on the importance of adherence to religious observances.
She wanted it so badly, it brought her to tears.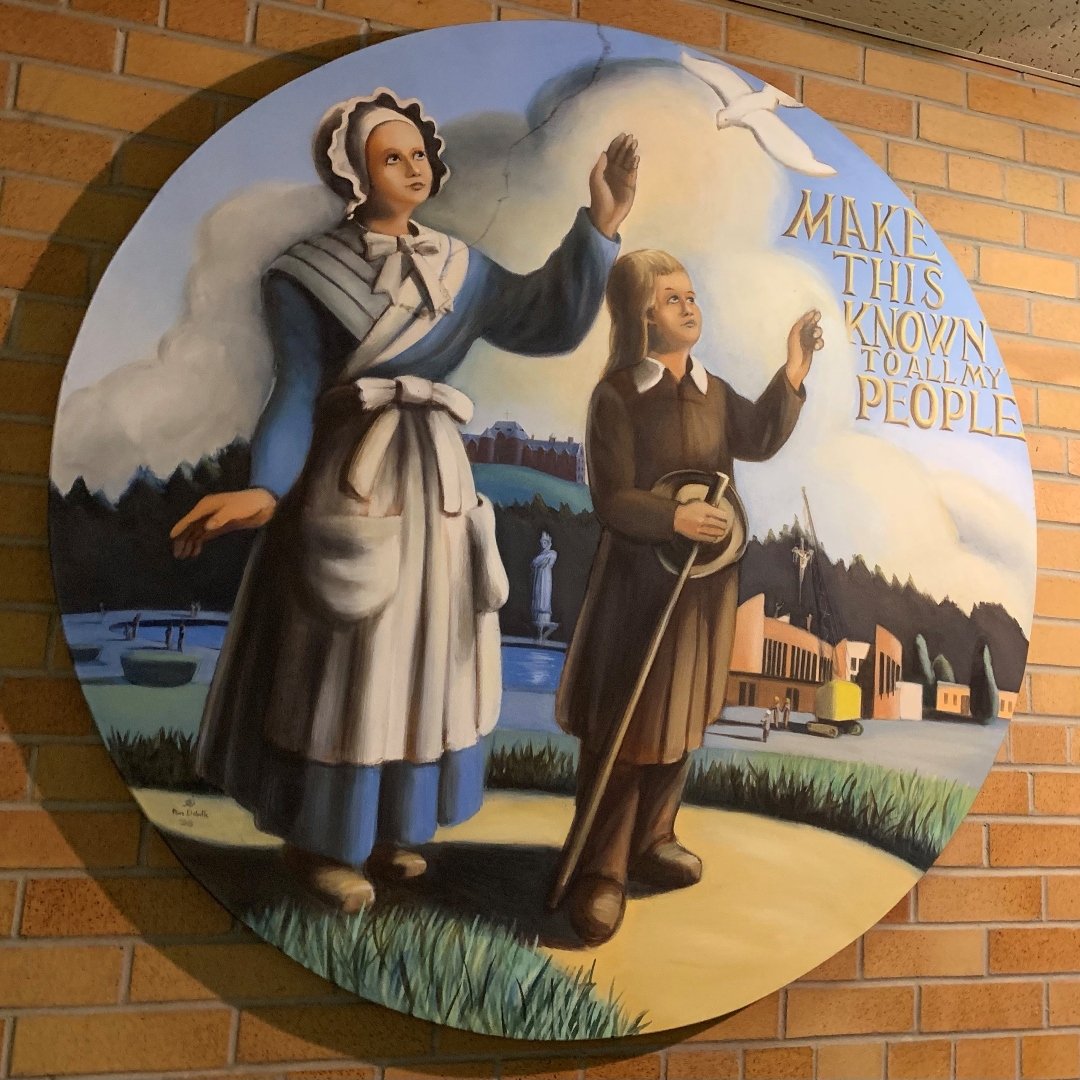 For the first time that Sunday, I truly understood her feelings of desperation. In the weeks leading up to Advent, I wanted it so badly for my son I prayed for it. Wept for it. And soon found myself amidst my own moment of awe, examining my revelation in relation to the apparition.
It was my turn to contemplate with wide eyes and wonderment.
In that instant, I received something stronger than hope. I got solidarity and the reminder that I truly am my Mother's daughter. Our Lady wept for the careless sins and spiritual neglect of those surrounding the peasant children. They heard her message of repentance loud and clear in their ears. She wanted them to be reconciled to her Son.
She desires this of us all.
She continues weeping for those who have slipped through the spiritual cracks.
Her apparition is further proof that the noisy, chaotic culture we're steeped in isn't new. It's been brewing for centuries now, increasing the difficulties in which we come to faith. It's why so many souls skip Mass, work on Sundays, or loosely interpret Commandments as they see fit, all while rejecting God. We are reaping those rejections in a vortex of addiction, science denial, riots, rising divorce rates, climate anomalies, and physical sickness.
Two thousand years of Christianity continue crumbling into the cracks, causing Our Blessed Mother to cry. I imagine her pleading with the pusillanimous people of today to pray. Calling them to conversion, forgiveness, penance, healing, and reconciliation as she had a mere one-hundred and seventy-five years ago, in a similar society sick with a rejection of God's love.
The goal of Advent is to worship Christ while preparing for Him to come again. To wholeheartedly devote our lives to that day. Meanwhile, the secular world is ill, brimming with evils to be avoided at all costs. We're meant to reconcile these realities somehow. I struggle with that.
I struggle to show my own how to adhere to the desires of Our Blessed Mother. So rather than forcing him into the faith, I plead with him to pray for me. When I fail to envision a world where everyone seeks God's advice, respects His name, rests on the Sabbath, and treats their neighbors as they preferred to be treated, I ask my son to pray for me.
When it's too hard to imagine things any other way, I ask him to pray for me.
I see his faith taking root, soon to bloom so fruitful in him. And remind him that answered prayers are an encouragement to trust in God, in good times and bad. I remind myself that the answers we seek are espoused in the living God that is Christ.
As we enter into the final weeks of Advent, reflecting on Love, Joy, Peace, and Hope, I ask you to consider the question on the lips of the Marian apparition, "Do you say your prayers well?"
If the answer is anything other than "absolutely, always," I invite you to attend confession, initiate a prayerful penance, and cleanse your soul for the coming of Christ. If you're so inclined to do so, please also pray for me.
And if you're ever in Attleboro after Thanksgiving, consider visiting the La Salette campus. It will restore your soul and refresh your spirit.
May the favor of the Lord our God be ours. (Psalm 90:17)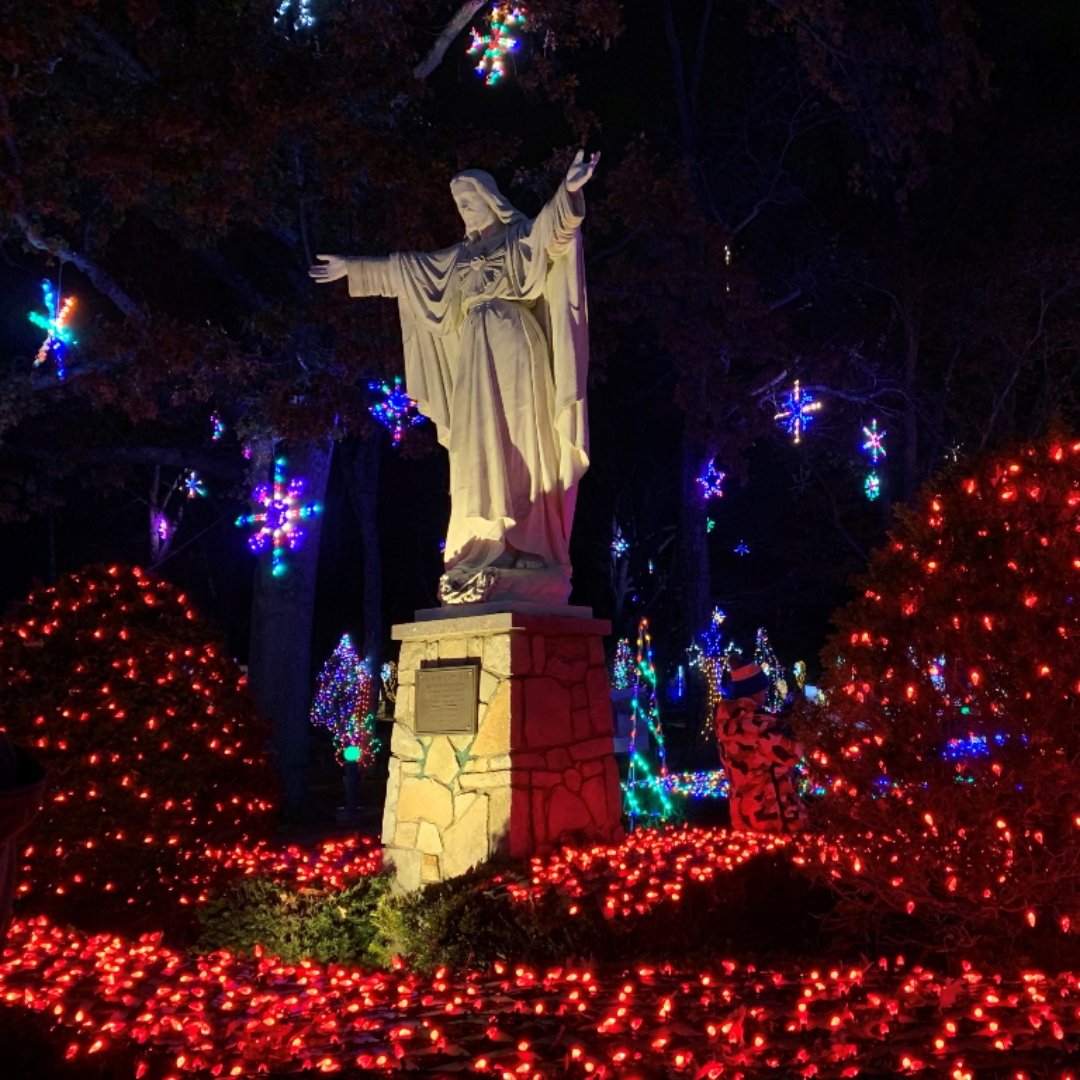 ---
Copyright 2021 Amanda Lawrence
Images copyright 2021 Amanda Lawrence, all rights reserved.
About the Author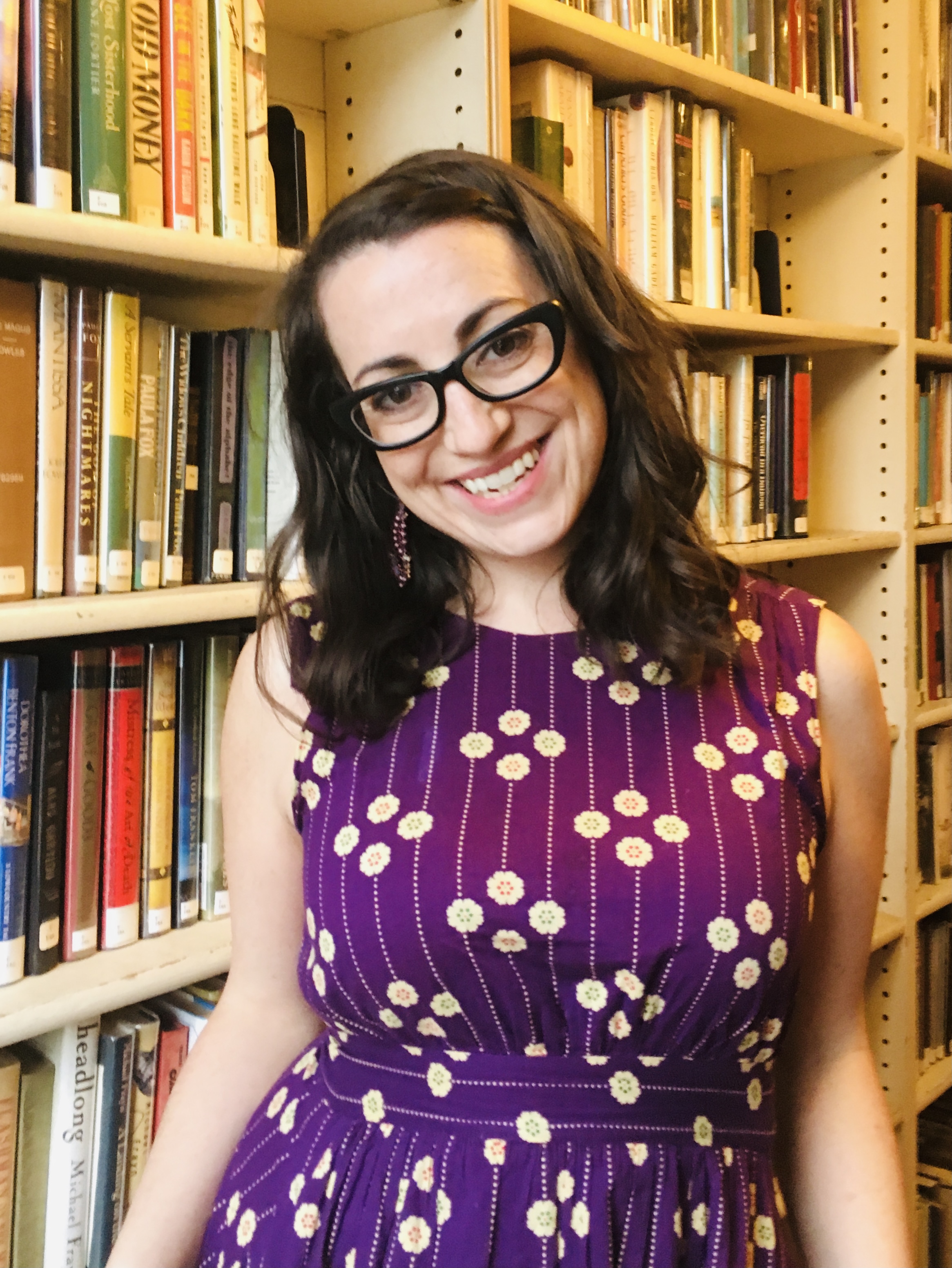 Amanda Lawrence is a cradle Catholic, mother, librarian, writer, and speaker. She lives in her own little slice of Heaven on the coast of Massachusetts with her son and dog. She hopes to make disciples through wisdom, truth, and her service to God.