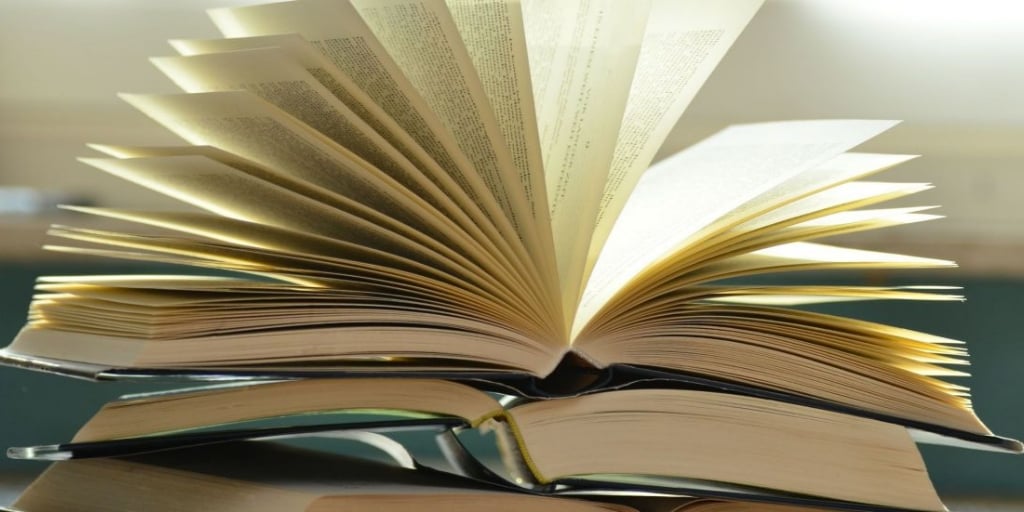 Carolyn Astfalk hosts the Open Book linkup: Share what you're reading and get recommendations from other readers.
Welcome to the March 2021 edition of An Open Book, hosted both at My Scribbler's Heart AND Catholicmom.com.
An Open Book is all about what my family is reading this month, from the adults down to the little kids.
Share what you're reading by linking up your blog post below. Simply write about what you're reading. You can make it personal or, as I do, extend it to the whole family. Your post can be as simple as a few lines about the book or as in-depth as a 700-word review. That's entirely up to you. You can even forego writing all together and record a video or simply post cover photos.
No blog? No problem. Please share what you're reading in the comments.
What are you (or your family) reading this month? Share in the #AnOpenBook linkup #catholicmom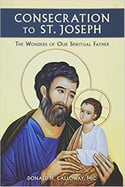 Like many others, if what I'm seeing on social media is any indication, my husband and I began reading Consecration to St. Joseph: The Wonders of Our Spiritual Father by Donald H. Calloway. My husband is thoroughly enjoying this consecration, and I appreciate that it seems more accessible (read: easier to understand amidst distractions) than some of the other consecrations we've completed. We recommend it for developing a devotion to this great but often-overlooked saint during this year dedicated to him.

We've also been turning daily to Praying with Jesus and Faustina during Lent and Times of Suffering by Susan Tassone. Each day's entry is short but filled with wisdom from St. Faustina that blends beautifully with the penitential lessons of Lent. I've learned so much about and from St. Faustina through Susan Tassone's daily devotionals.

Star Wars Art: Ralph McQuarrie caught the eye of my Star Wars fan of a husband years ago. Look at the price tag, and you'll see why it took a while for him to pull the trigger on this purchase. The set includes two large, hardcover books with full-color artwork that has inspired Star Wars in all of its incarnations. A great gift for the die-hard Star Wars fan in your life.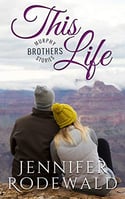 I've just begun reading Jennifer Rodewald's next release, This Life (Murphy Brothers #4). This second-chance romance between a married couple is, I think, also a road-trip story. Nothing like putting characters on the brink of divorce in a confined space and seeing what happens! This couple, Jacob and Kate, have played minor roles in the other Murphy Brothers books, and they were not very likeable characters, so I'm enjoying how the author has broken their hearts open for the reader to see and for God's hand to work in their lives.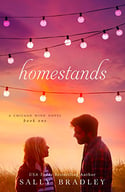 Speaking of unlikeable characters, Sally Bradley had a couple of those to work with in Homestands, another second-chance romance. I picked this book from my virtual shelf as I was searching for more baseball-themed books. Mike is a major league ballplayer whose marriage to Meg ended badly. Both have behaved terribly to one another, but their son helps them open the door to forgiveness and reunion (though it's a rocky path). There's also an added element of suspense, which keeps the story progressing at a nice clip.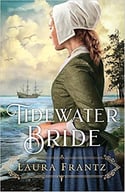 Laura Frantz writes lovely, sweeping historical novels, and the early colonial Jamestown setting of Tidewater Bride really appealed to me. Xander is a widowed tobacco farmer with close ties to the Powhatans, and Selah is the daughter of a merchant and a neighbor to Xander's plantation. There is an element of mystery and suspense to the story, and the lush setting is wonderful. I'd hoped for a little more to the story, as it didn't grip me near as much as Frantz's other books, but it was still enjoyable.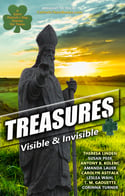 While I contributed a short story ("Danke") to the Catholic Teen Books Anthology Treasures: Visible & Invisible, I hadn't read the stories, connected by a treasured object linked to Saint Patrick, from start to finish until I gave it a final proofread. How thrilled I was at how these stories, set over the span of more than a thousand years and in two continents, fit together so well. Timed for Saint Patrick's Day, these stories in a variety of genres are suited to middle school-age readers on up.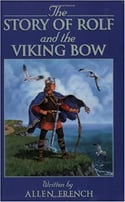 My seventh grader read The Story of Rolf and the Viking Bow by Allen French, which covered the same ground as some history she'd been studying. Rolf sets out on a quest to prove that his father's death was unlawful. There are Christian values in the story though she says the story is accessible to anyone.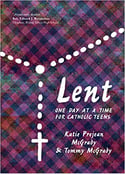 For Lent, she's also picked up Lent: One Day at a Time for Catholic Teens by Katie Prejean McGrady & Tommy McGrady. Advent and Christmas: One Day at a Time for Catholic Teens by the same authors enriched the Advent season for her, so she was pleased to discover this book as well. It's also introduced her to the convenience of ebooks since she can complete the short devotions, Scripture readings, and reflections conveniently on our iPad or my iPhone.

As a birthday gift from her cousin, she received Crochet Cute Critters: 26 Easy Amigurumi Patterns by Sarah Zimmerman and loves it! Amigurumi is a Japanese term for the art of crocheting or knitting stuffed toys. So far, she's made a beloved zebra for her little brother and is eager to try a jellyfish next. (There is a critter pattern for each letter of the alphabet.)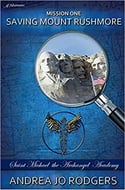 My youngest daughter has begun reading one of her Christmas gifts: Saving Mount Rushmore by Andrea Jo Rodgers. She's already enjoying this adventure, which includes historical intrigue that reminded me a bit of National Treasure. I like that she gets a little history lesson with the fun story.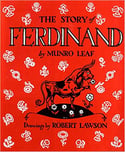 Just about the whole family re-read Ferdinand by Munro Leaf as one child was studying Spain, another child was looking to fill the "book-to-movie" category of his library BINGO card, and a third wanted to cross off the "nostalgia' box for the same BINGO. This story of a peaceful bull who shuns bullfighting was a childhood favorite of mine. Can anyone tell me if the movie adaption is worth watching?

One of the kids was studying Asia and another is about to study China, so The Story About Ping by Marjorie Flack came home from the library with us. Ping, a duckling left behind on the Yangtzee River, separated from his family, is a delightful story I could read over and over again. I'd glossed over the illustrations of the cormorants fishing for fisherman in previous readings. I'd recently read about the traditional fishing method and was pleasantly surprised to see it depicted in the picture book.
Want more details on An Open Book? You can also sign up for An Open Book reminder email, which goes out one week before the link-up.
---
Copyright 2021 Carolyn Astfalk
This article contains Amazon affiliate links; your purchases through these links benefit the author.
About the Author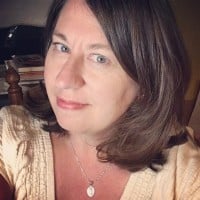 Carolyn Astfalk is a wife, mother of four young children, and a writer. Her contemporary Catholic romances are available at Amazon.com. She is a member of the Catholic Writers Guild, a Catholic Teen Books author, and blogs at My Scribbler's Heart. Visit CarolynAstfalk.com.