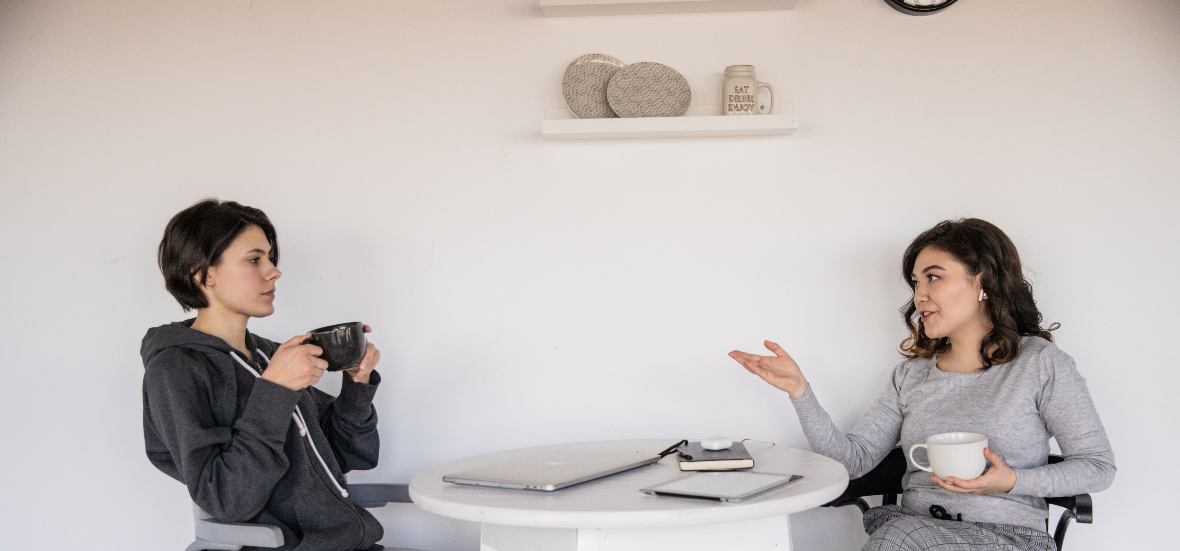 Lindsay Schlegel ponders how our example can be the best way to encourage others to change their hearts.
Upon hearing today's Gospel, many of us may look back through recent calendar pages to figure out how long it's been since we've been to Confession. It's a powerful truth that we need frequent recourse to this Sacrament to stay close to the Lord, to keep Christ as the center of our lives. I know that when I make a regular practice of receiving the Sacrament of Reconciliation (when there isn't a pandemic, I aim for the first Saturday of the month; my nine-year-old son and I go together), I am more peaceful, more patient, and more forgiving to others as well as to myself.
The gospel suggests that after I have dealt with the log in my own eye, I will be primed and ready to work with my spiritual neighbor to remove the splinter in hers. Okay, so what does that look like? Do I schedule a sit-down and call it like I see it?
It could be that the act of removing the splinter from my brother's eye requires a more indirect approach. Perhaps the change of heart — and, as an extension, change of behavior — that my own reconciliation brings about will reignite something in me that others find compelling. My patience and peace will help others to see that they yearn for the same. "Preach the Gospel at all times," a quote attributed to St. Francis of Assisi tells us, "when necessary, use words."
In certain situations, we absolutely need to engage in fraternal (or sororal) correction and communicate hard things with compassion and humility. But maybe more often, we can call others to reunite with the Lord by living as examples of peace and goodness. Our righteous actions will then encourage others to check themselves and work toward more fruitful responses to trying situations. We can't change others, but we can change ourselves.
We can call others to reunite with the Lord by living as examples of peace and goodness. By @lindsayschlegel #catholicmom
What struggle would you like to be healed through the Sacrament of Reconciliation? How could you change if it were?
Lord, thank you for the gift of the Sacrament of Reconciliation. Help me to prepare and receive this sacrament with honesty and humility, and may I actively live my changed heart for Your glory. Amen.
---
Copyright 2020 Lindsay Schlegel
Image by Ekaterina Bolovtsova (2020), Pexels
About the Author