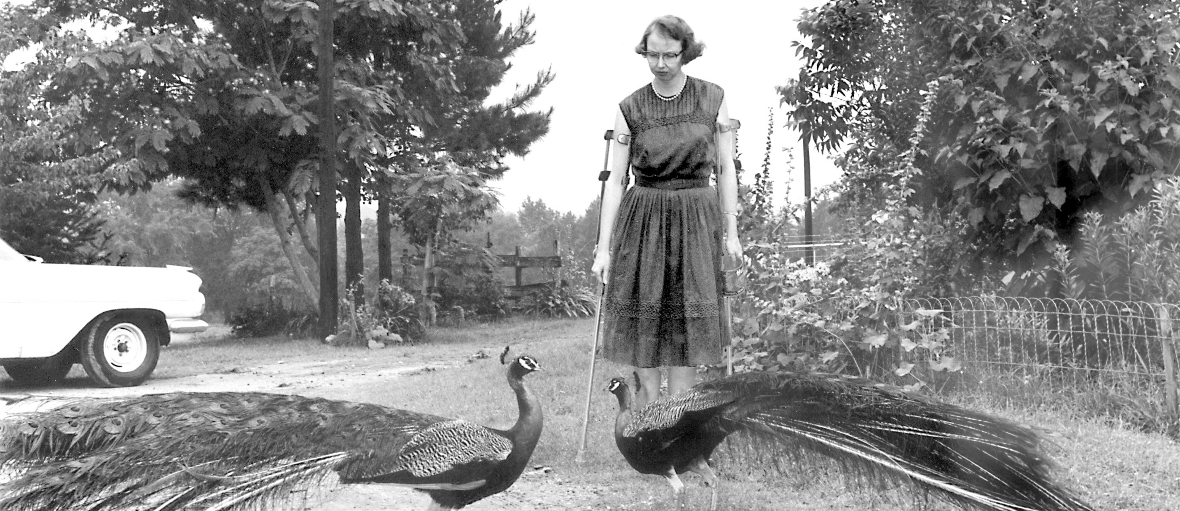 Barb Szyszkiewicz reviews 'Flannery,' a movie that will make you want to read the stories and letters by a Catholic writer from Georgia.
From the light bluegrass music in the background to the gentle voice of Mary Steenburgen reading the correspondence of the Catholic author from Georgia, this documentary on Flannery O'Connor hits all the right notes. And it will make you want to read -- or reread -- her work.
Flannery: The Storied Life of the Writer from Georgia tells O'Connor's story from start to finish, punctuated by snippets of her novels, short stories, and letters, memories from some of her dearest friends, and photos depicting not only the author herself but also the time and place where O'Connor spent most of her life.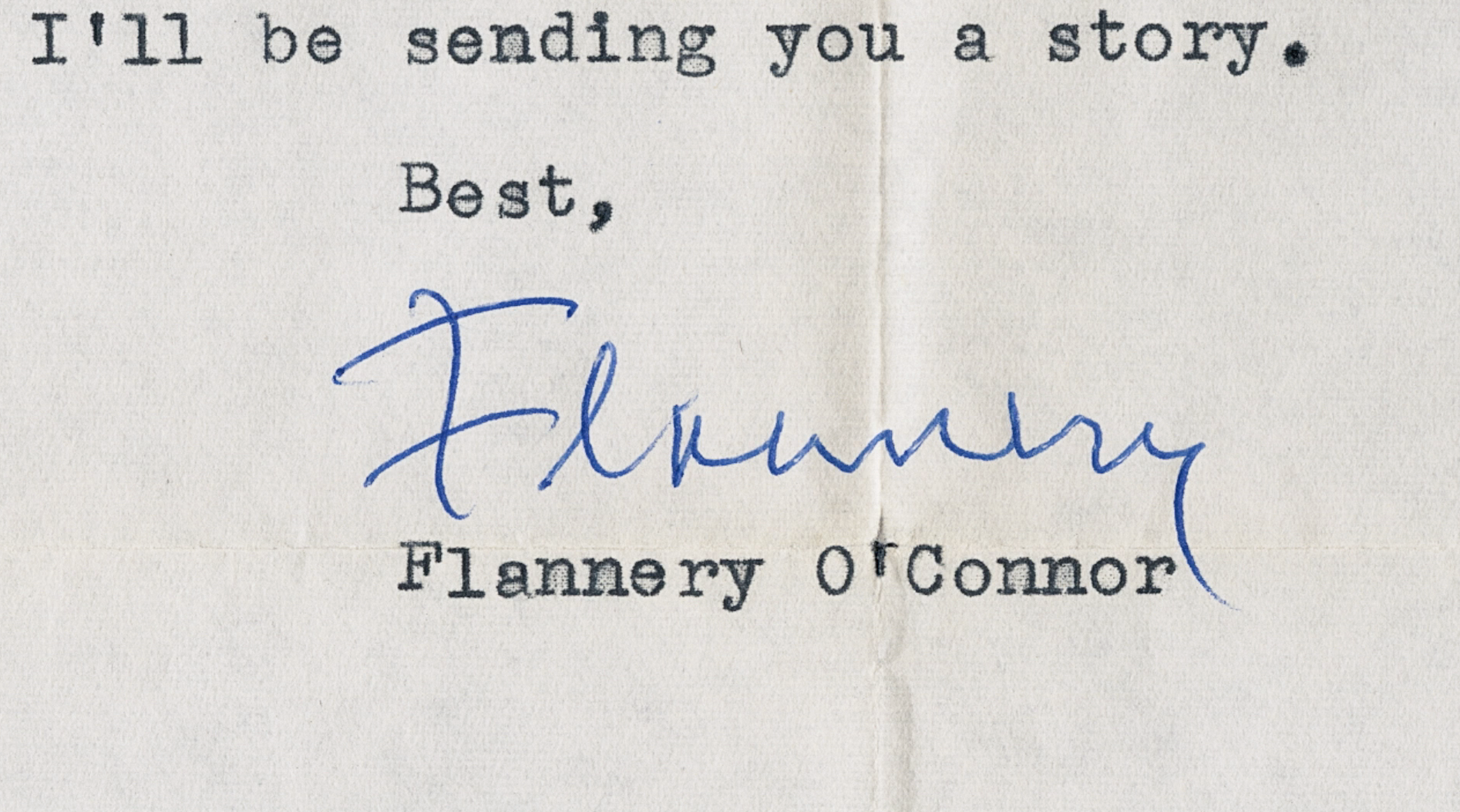 The movie tied in some of O'Connor's fictional characters to people she knew -- some very close to her -- and explained the effect of her mid-20th-century Deep South milieu on her work and her thinking. But most importantly, the interviews featured in the movie explained what made O'Connor's work deeply Catholic.
It's fitting that a movie about the life of an author who was afflicted by lupus to the extent that she could not travel much and was essentially homebound will not be coming to the big screen because of the current pandemic, but will instead be available for virtual screenings, a creative way to distribute a movie to a wide audience.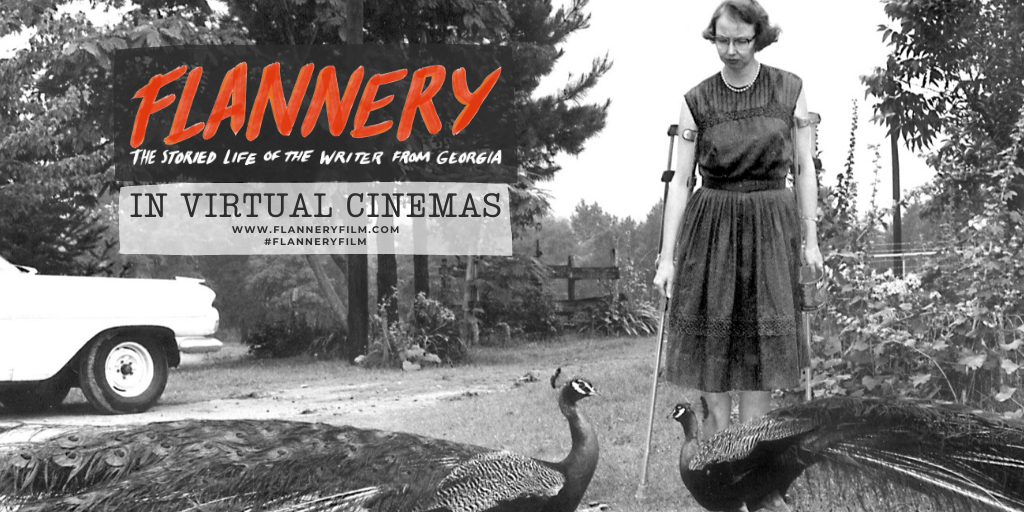 Synopsis: (courtesy of FlanneryFilm.com)
Winner of the first-ever Library of Congress Lavine/Ken Burns Prize for Film, FLANNERY is the lyrical, intimate exploration of the life and work of author Flannery O'Connor, whose distinctive Southern Gothic style influenced a generation of artists and activists. With her family home at Andalusia (the Georgia farm where she grew up and later wrote her best known work) as a backdrop, a picture of the woman behind her sharply aware, starkly redemptive style comes into focus. Including conversations with those who knew her and those inspired by her (Mary Karr, Tommy Lee Jones, Lucinda Williams, Hilton Als and more), FLANNERY employs never-before-seen archival footage, newly discovered personal letters and her own published words (read by Mary Steenburgen) alongside original animations and music to explore the life and legacy of an American literary icon.
Flannery opens in virtual cinemas July 17. Learn more about how to enjoy this movie from the comfort of your own home. Opening 7/17 for virtual screenings: @FlanneryFilm, the new documentary about the life, work and legacy of the Southern Gothic writer. #catholicmom
---
Copyright 2020 Barb Szyszkiewicz
Images: FlanneryFilm.com; all rights reserved. Used with permission.
About the Author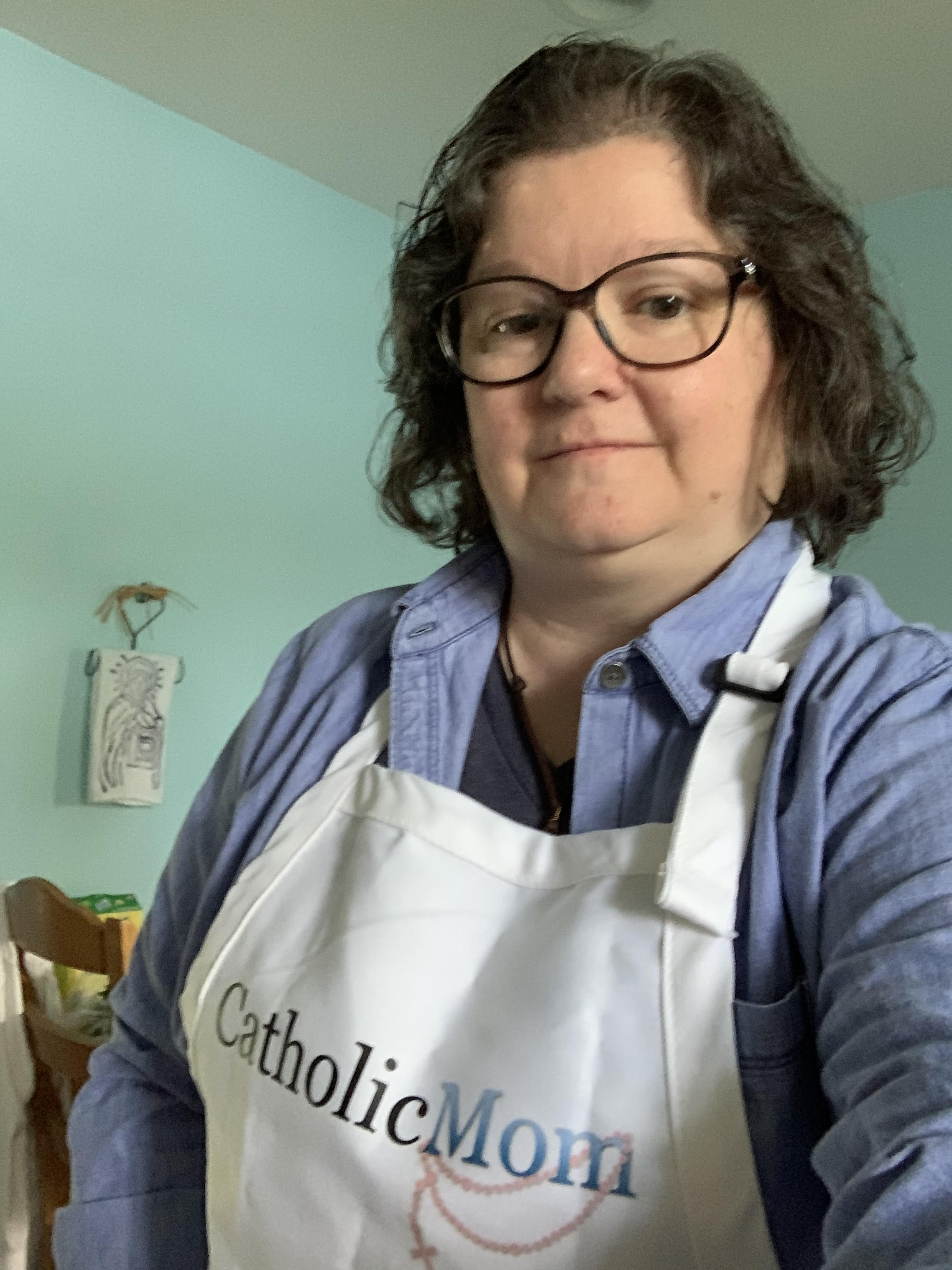 Barb Szyszkiewicz is a wife, mom of 3 young adults, and a Secular Franciscan. She is editor at CatholicMom.com. Barb enjoys writing, cooking, and reading, and is a music minister at her parish and an avid Notre Dame football and basketball fan. Find her blog at FranciscanMom and her family's favorite recipes with nutrition information for diabetics at Cook and Count. Her booklet, The Handy Little Guide to Prayer, is coming in May 2021 from Our Sunday Visitor.