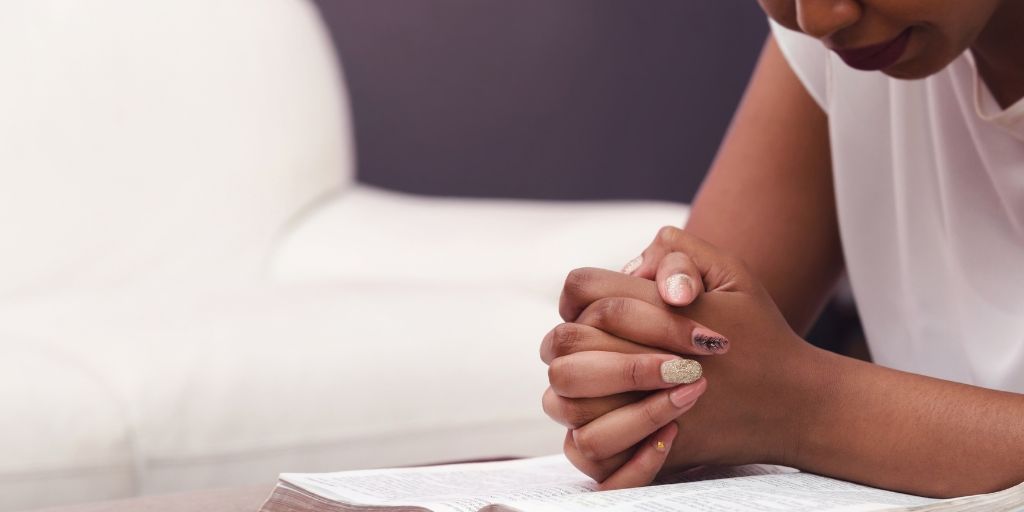 Patti Armstrong Asked two moms with high-profile careers how they nurture their relationship with God.
God wants a relationship with us that notoriety does not negate. In email interviews with famous moms, Laura Ashburn and Abby Johnson, they shared ways they integrate faith into their days amid the busyness.
Lauren Ashburn is a familiar name for her work in the news media, but she is also a devoted mom of three children and faithful Catholic. As a matter of fact, in 2019 she left the job of managing news editor and anchor of News Nightly with Lauren Ashburn on EWTN after nearly four years to focus on her family.
It was a powerful statement from someone riding so high. But even before that, Ashburn had left great success in the secular world to work in Catholic media. She was an award-winning reporter and travelled to Iraq in 2017 to cover the plight of Christian and testified before the House Foreign Affairs Subcommittee on aid to Christian survivors of the ISIS genocide. She covered 9/11, five presidential elections and interviewed presidents, congressmen, ambassadors and Vatican officials. Her speeches and columns have focused on the intersection of faith and politics with a pro-life perspective. She was a contributor to Fox News, PBS News Hour, CBS This Morning, CNN, NBC News MSNBC and others as a political and media analyst.
When Ashburn's schedule was packed with meetings, anchoring News Nightly, and caring for her "three beautiful children" there were days from the moment she woke up until her head hit the pillow at night when she did not have a moment alone. "To carve out time for my soul," she said, "I added a daily entry on my Google calendar 'Bible' from 7:00 a.m. to 7:15 a.m. Even if I don't get to it right at 7:00, it is a reminder of what is most important."
And throughout the day, come what may, Ashburn explained how she walks with the Lord. "Three children, including two teenagers, can experience a lot of upsets in their lives," she said. "When I see them struggling, I ask the Holy Spirit to enter them and calm their anxiety. I do the same when I am feeling overloaded."
2 famous moms share ways they integrate faith into their days amid the busyness. #catholicmom
Ashburn's mother sent her a prayer to Our Lady, Undoer of Knots which she treasures. "Even if I just say the first sentence over and over again, I feel closer to God and more able to do his will," she said. Here it is:
Virgin Mother of God, overflowing with mercy, have mercy on your child and undo this knot [mention your request here] in my life.

Mary, Undoer of Knots, pray for me.

Virgin Mary, Mother of fair love, Mother who never refuses to come to the aid of a child in need, Mother whose hands never cease to serve your beloved children because they are moved by the divine love and immense mercy that exist in your heart, cast your compassionate eyes upon me and see the snarl of knots that exists in my life. You know very well how desperate I am, my pain, and how I am bound by these knots.

Mary, Mother to whom God entrusted the undoing of the knots in the lives of his children, I entrust into your hands the ribbon of my life. No one, not even the evil one himself, can take it away from your precious care. In your hands there is no knot that cannot be undone. Powerful Mother, by your grace and intercessory power with Your Son and My Liberator, Jesus, take into your hands today this knot.

[Mention your request here]

I beg you to undo it for the glory of God, once for all. You are my hope.

O my Lady, you are the only consolation God gives me, the fortification of my feeble strength, the enrichment of my destitution, and, with Christ, the freedom. from my chains. Hear my plea. Keep me, guide me, protect me, O safe refuge!

Mary, Undoer of Knots, pray for me. Amen.
Author of Unplanned (and subject of the movie by the same name), Abby Johnson is also a speaker, CEO of And Then There Were None, and busy mom of eight children. She admitted that she once kept God at a distance until chaos struck. "I knew he was there in those moments of struggle," she said, "but I also knew I would probably not have so much upheaval in my life if I would consciously spend time in prayer and Scripture every day."
Johnson turned to her smartphone for help. "That was where I found Blessed is She," she said. "I signed up for their email list, which sends the daily Mass readings. I made a promise to God and to myself that I would not open up any other app or program on my phone until I spent time praying and reading the Word."
At first, she did it begrudgingly. "But you know how they say when you do something for twenty-one days it becomes a habit? That's exactly what happened," Johnson said. "I found myself eagerly opening up my readings for the day. I found I was praying more throughout the day, all the time. I was going to God in good times and in bad—experiencing clearer discernment. And honestly, I just had more peace."
This routine varies from 10-20 minutes. "I have learned that length doesn't equal blessing," she explained. "God so desperately wants to spend time with us every day. This little daily routine has made an incredible difference in my relationship with him."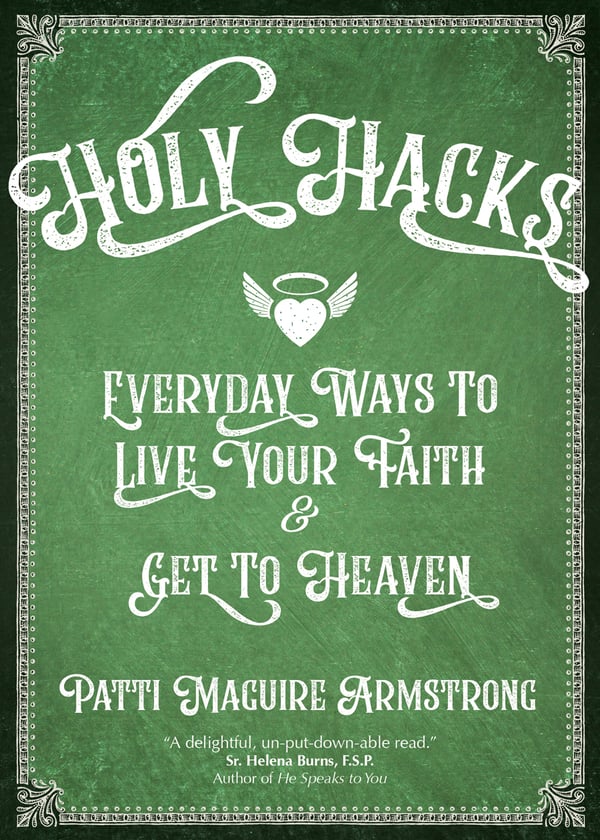 These insights were shared as part of their contribution to Holy Hacks: Everyday Ways to Live Your Faith and Get to Heaven.
---
Copyright 2021 Patti Maguire Armstrong
Image: Canva Pro
About the Author