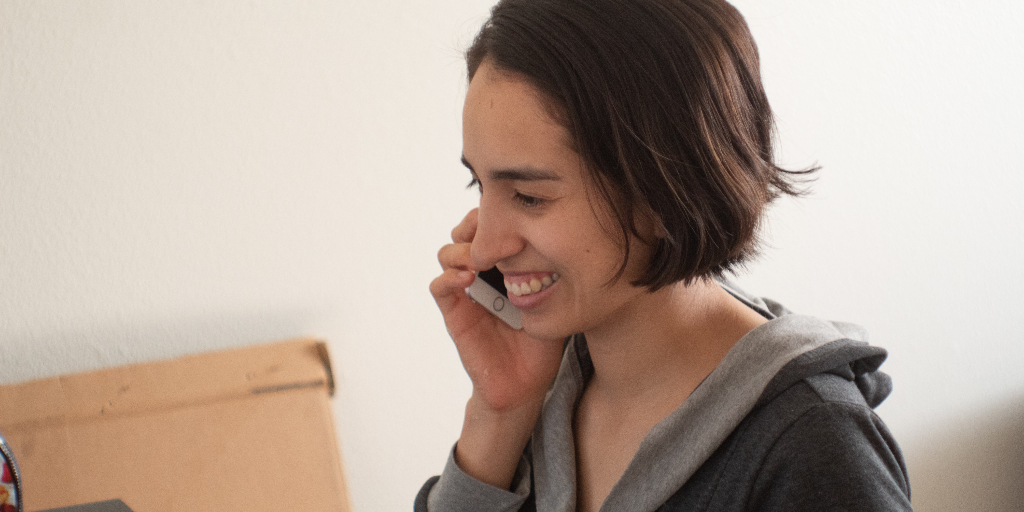 Erin McCole Cupp introduces Clubhouse, the newest community-building social media app.
These days, social media seems to be a term that's synonymous with the words "conflict" and "negativity." Meanwhile, a number of Catholics have found a place to build community in real time on one of the newest social media networks, Clubhouse.
Clubhouse is a real-time audio chat application, joinable by invitation only. Initially released as a beta test version for iPhone users only, Clubhouse has since added availability on Android as well. Once you've received an invitation to join Clubhouse, you can search for "clubs" and people who share your interests, and then you can receive notifications for when chats, or "rooms," on those topics or with those people are available. Speaking as a user of the iPhone version, I can share that the app includes a convenient connection to my phone's calendar app, so that I can add links to rooms of interest directly to my calendar. Thus, when the scheduled time arrives, all I have to do is click on the event in my calendar, and I am immediately transported to the discussion.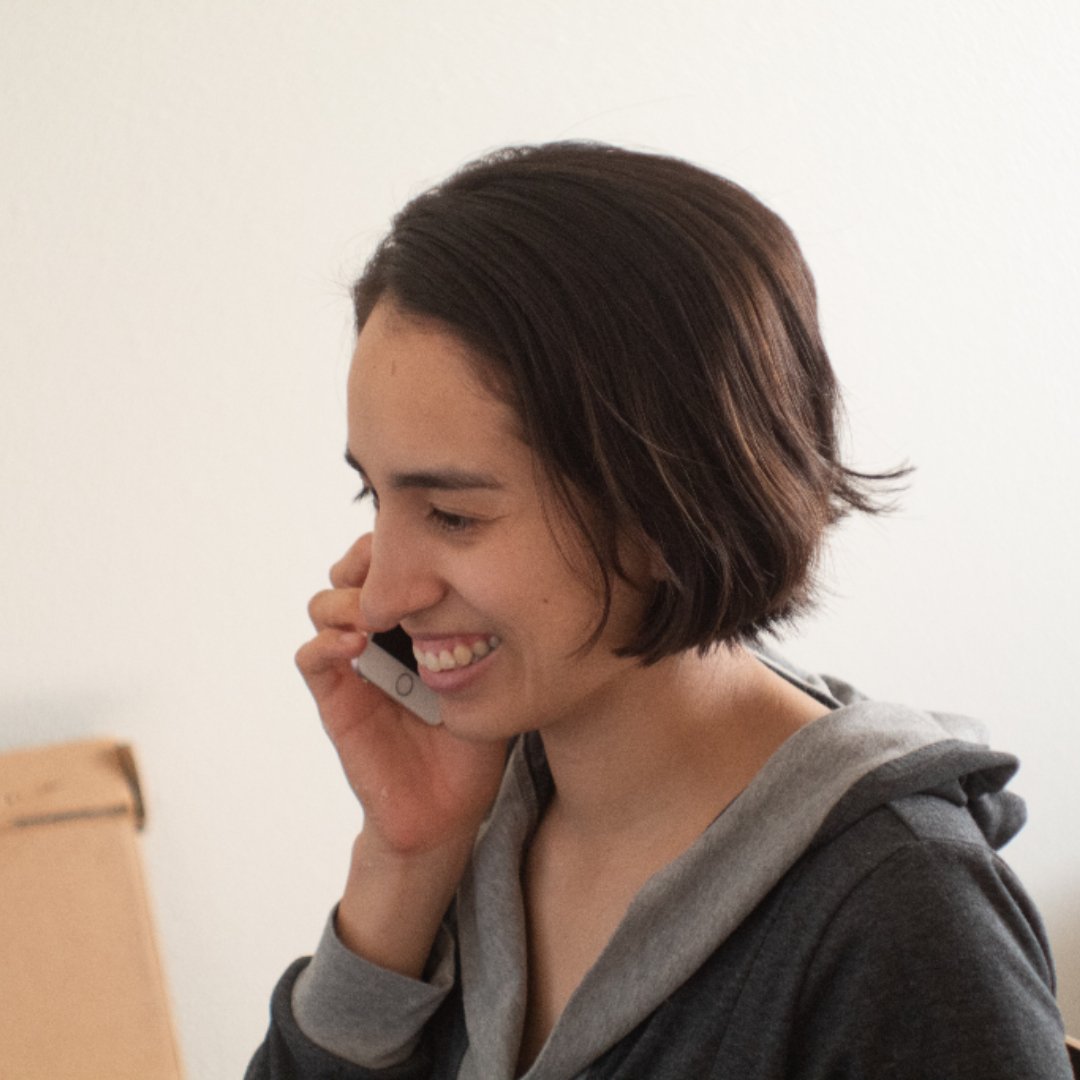 Why would Catholic moms be interested in adding yet another app to their lives?
Because it's voice chat in real-time with people around the world, Clubhouse is available when you are. Upon logging in, you will find yourself in the "hallway," where all rooms available to you through your Clubhouse connections (both clubs and people) are available. If you're a busy mom with young children, you can enter a room and stay in the audience, listening to the conversation — a give-and-take happening in the moment between real, live adults — while your kids do their thing nearby. If you're a business owner, you can join clubs that help you network with others in your profession or with potential customers and clients, all while getting tips to help you manage your work-life balance.
Best of all, if you're Catholic, Clubhouse has a wide variety of clubs and rooms just for Catholics, where we can pray together, discuss Mass readings, and connect on a variety of issues unique to those of us living with a faithfully Catholic worldview. Clubhouse also provides a fresh way of enjoying the universality of the Church: Catholics worldwide connect every day on Clubhouse for prayer, study, and community. Awake with a nursing baby at 3 AM? You might be able to pray with others in Nigeria, already a few hours into daylight. Between clubs called Catholic Women, Catholic Club, Catholic Hub, Catholic Mama's Club, and Catholic Professionals, the opportunities for meaningful connections with people of faith are boundless.
Click to tweet:
On Clubhouse, the opportunities for meaningful connections with people of faith are boundless. #catholicmom
Lori Crock of Holy and Healthy Catholic describes her Clubhouse experience, "Clubhouse is a peaceful and friendly place to connect with other Catholics to learn and share our faith. It's like being in the middle of a live podcast, and you can be a part of the story if you so choose or simply enjoy listening with no distractions with likes, video, or a chat box."
Theology teacher Jennifer Gentile says, "Many of the Catholic rooms on Clubhouse foster authentic connection, rich dialogue, and are truly guided by the Holy Spirit. Clubhouse is an exciting way for Catholics to respond to the call to a New Evangelization!"
If the real-time chat option sounds foreign to you after years of Facebook and Twitter, Lisa Yglesias, also known as Catholic Marathon Mom, shares, "The audio-only format creates a welcome alternative to viewing posts with minimal interaction between the community of the faithful. The conversations in the rooms enable 'small e' opportunities for evangelization. Everyday topics like motherhood tips and tricks and family summer ideas are voiced from the lens of Catholicism — fully alive!"
Since Clubhouse is still considered to be in beta version, it's not without its flaws. For instance, there is no in-app direct messaging feature yet, so connecting directly with individuals involves a clunky method of scrolling through bios and reaching out through Instagram or Twitter direct message. There also seems to be some bugginess with having event notifications actually reach you when you want them.
Of course, there also is the invitation-only aspect: you gotta know someone to get on Clubhouse. That said, as the user base grows, especially with the addition of an Android version of the app, knowing someone who can invite you to join the club on Clubhouse is only going to become easier.
Editor's note: Check out the Catholic Women room on Clubhouse, where Catholic Mom contributors Erin McCole Cupp, Deanna Bartalini, Carolyn Astfalk, and Emily Jaminet are among the hosts of a weekly Chaplet of Gratitude at 8 AM Eastern every Thursday. Pray along by listening in, or volunteer to lead a decade by sharing what you're grateful for.
---
Copyright 2021 Erin McCole Cupp
Images (from top): Brian Wangenheim (2020), Unsplash; Unsplash (2017)
About the Author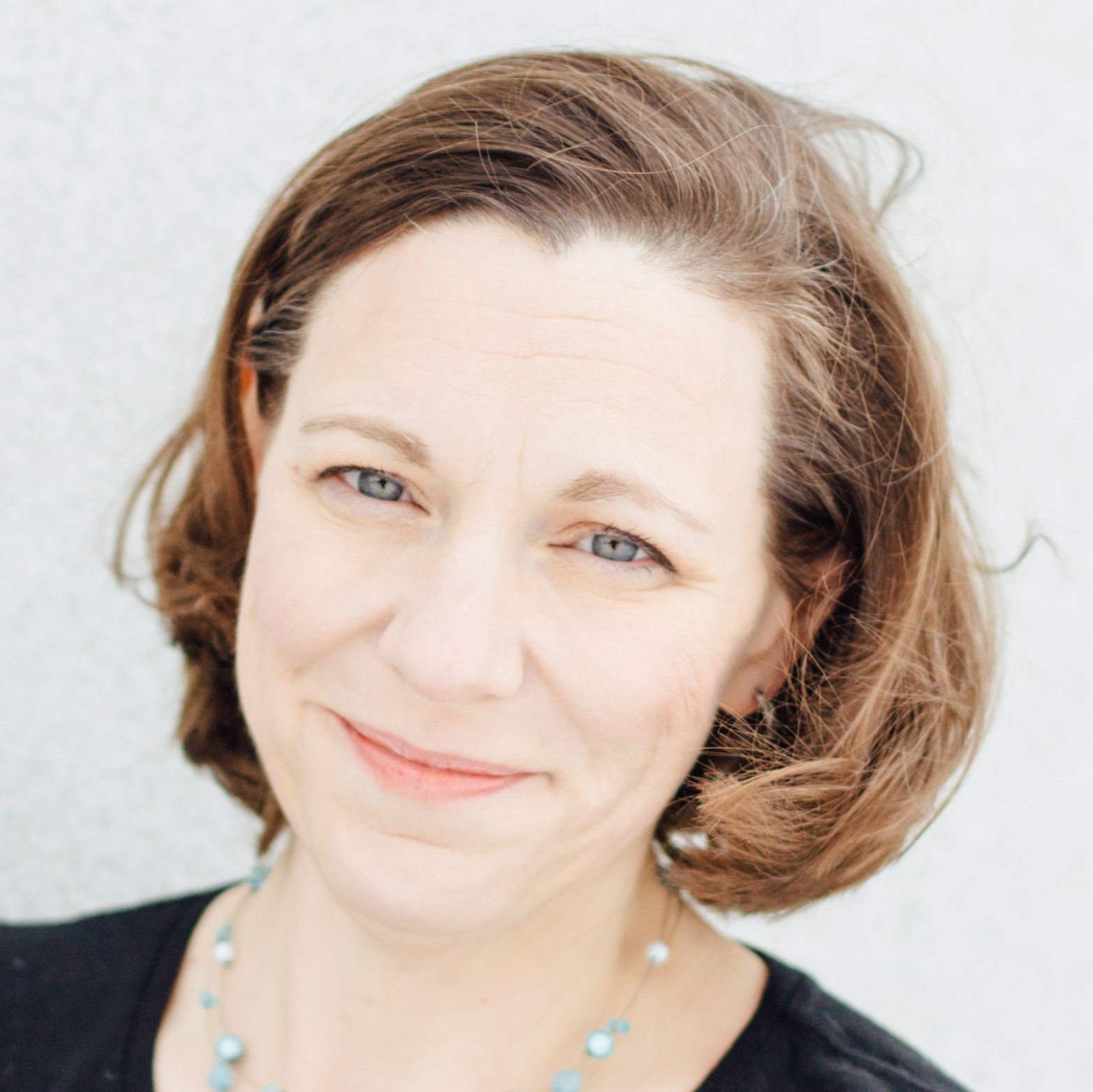 Erin McCole Cupp is the author of All Things New: Breaking the Cycle and Raising a Joyful Family from Our Sunday Visitor. Get to know her and take the quiz to find your rut-busting Beatitude at her website at ErinMcColeCupp.com.