Barb Szyszkiewicz created a crunchy side salad to go along with store-prepared coconut cod.
This crunchy Asian slaw came together quickly and was the perfect side dish (along with jasmine rice) for Coconut Cod.
Asian Slaw
Makes 6 servings
6 cups (about 1 bag) cole slaw blend (shredded cabbage and carrots)
1/2 cup chopped fresh cilantro
1/2 cup dry roasted peanuts, chopped (for topping)
Dressing
1/3 cup canola or vegetable oil
3 cloves garlic, peeled
3 tbsp low sodium soy sauce
3 tbsp fresh lime juice
2 tbsp water
2 tbsp white vinegar
2 tbsp honey
1/2 tbsp sesame oil
1/2 tsp ground ginger
1 tsp lemongrass powder (optional)
Mix cole slaw blend and cilantro in a large bowl. Blend dressing ingredients in blender (I used a Magic Bullet) until combined. Pour about half the dressing over salad and toss to coat. Add more dressing as desired. Sprinkle with peanuts just before serving.
Click to tweet:
For Meatless Friday, try this crunchy side salad with coconut cod or your favorite fish dish. #catholicmom
For the Coconut Cod, I purchased a pound of prepared Coconut Cod at the supermarket to serve 3 adults. Figuring the fish would be bland, I seasoned it with 1/4 teaspoon of Chile-Lime seasoning (you can find Tajín, a well-known brand of this seasoning, in the international foods section of most supermarkets). If you prefer, season the fish with ground ginger instead.
I recommend that if you buy fish at the supermarket, you take their cooking directions with a grain of salt. I asked how long I should bake it, and was told to bake at 350 for 30 minutes. Figuring I'd be well on my way to fish jerky by that point, I baked it for 16 minutes and the fish was perfectly done.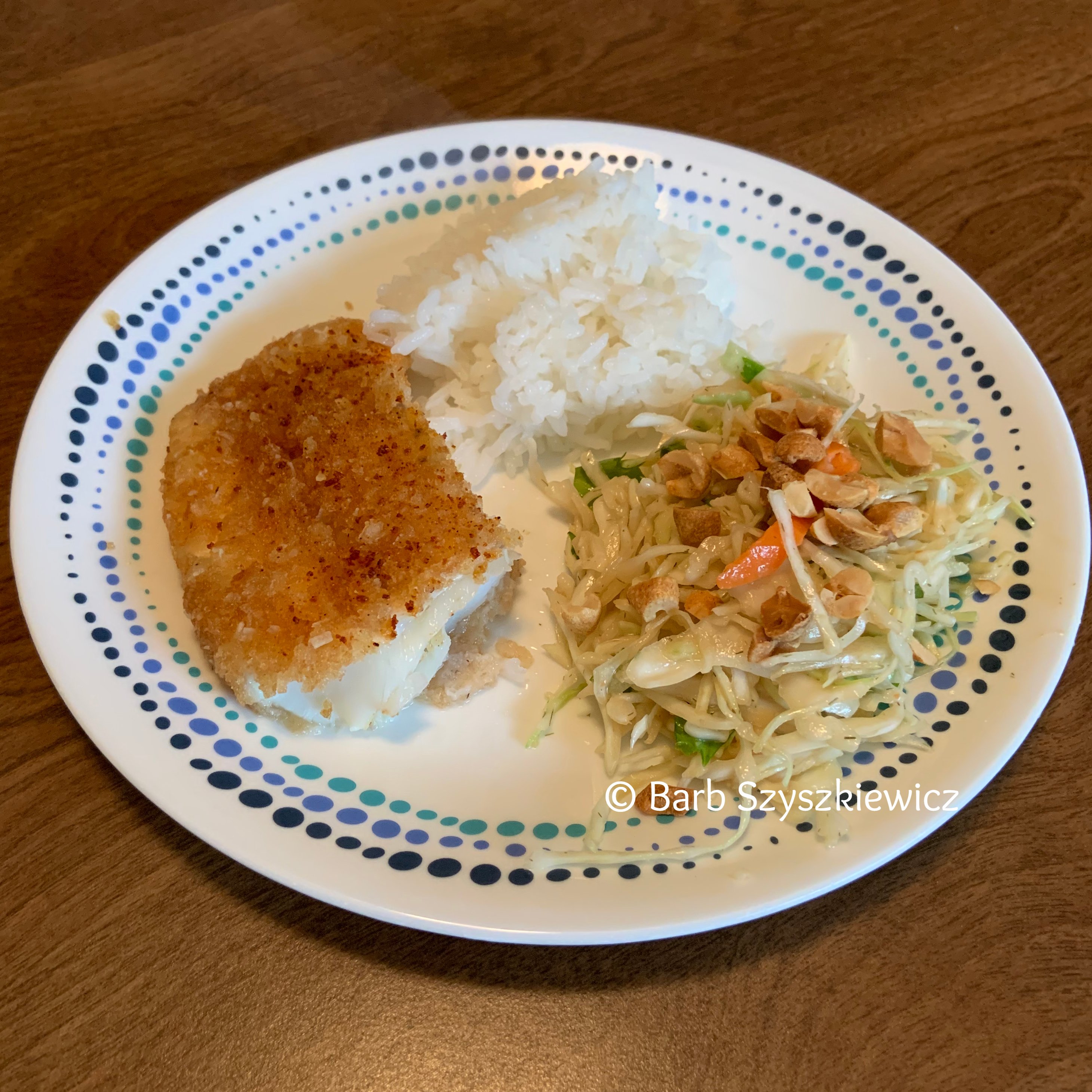 ---
Copyright 2021 Barb Szyszkiewicz
Images copyright 2021 Barb Szyszkiewicz. All rights reserved.
About the Author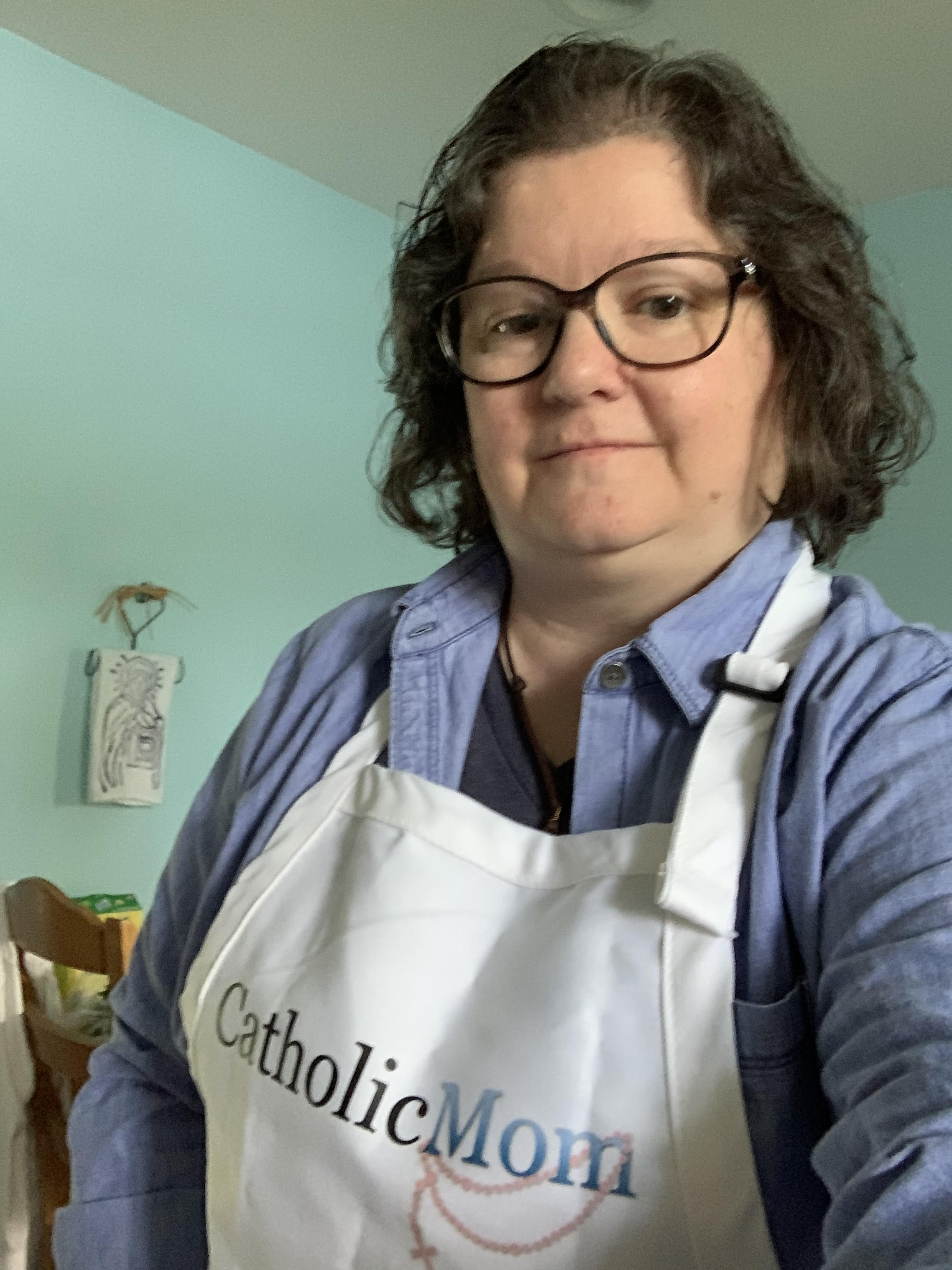 Barb Szyszkiewicz is a wife, mom of 3 young adults, and a Secular Franciscan. She is editor at CatholicMom.com. Barb enjoys writing, cooking, and reading, and is a music minister at her parish and an avid Notre Dame football and basketball fan. Find her blog at FranciscanMom and her family's favorite recipes with nutrition information for diabetics at Cook and Count. Her booklet, The Handy Little Guide to Prayer, is available now from Our Sunday Visitor.