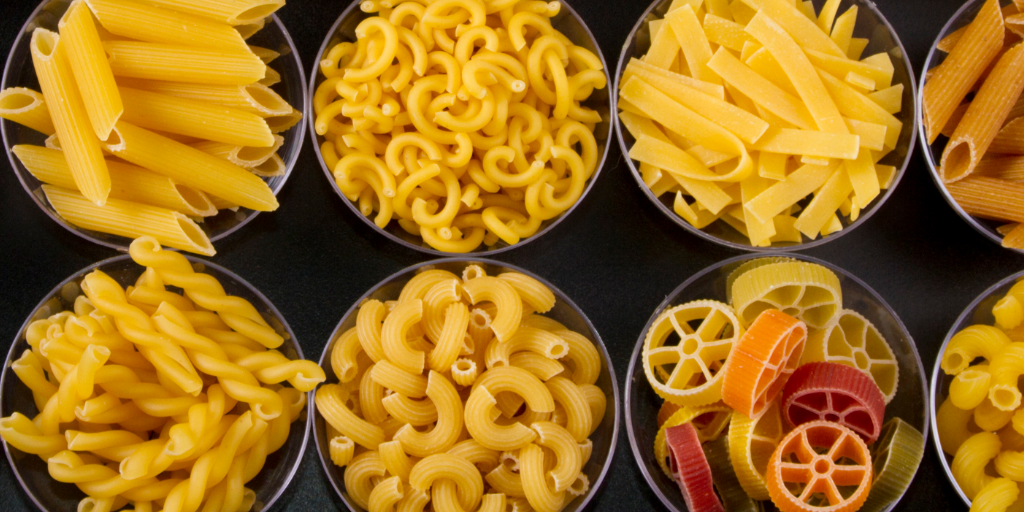 Kimberly Novak shares her discovery of a tasty and allergy friendly meatless meal option: free of gluten, soy, and dairy.
---
I have been living in what I call a "food prison" for nearly 11 years. I have allergies to the triple threat: gluten, soy, and dairy. The struggles are real in so many aspects. Dining out, family gatherings, and let's not forget the dreaded potluck occasions. However, since my diagnosis, food intolerances and allergies have become more prevalent, and I am finding more options than ever before.
I am always in search of the recipe. The one that is worth calories, actually tastes good, is not so dry that it sticks going down, and won't break the bank. Recently, my prayers were answered and I stumbled upon a chef dedicated to meals free from gluten, dairy and even soy.
Audrey Roberts, of Mama Knows Gluten Free, has opened my eyes and more importantly, my palette.
One of my recent favorites is her Creamy Italian Pasta Salad (Gluten Free). I am the only one in my immediate family who needs to eat in this manner. On this occasion, I made a batch of regular noodles, and then a batch that I could enjoy. I made some modifications to ensure it was also dairy free and soy free. In many of her recipes, Audrey shares the ways in which she has modified to suit the needs of her family. In this case, I modified with Vegan cheese, and an olive oil-based mayonnaise. (Note if you have an egg allergy, omit the mayo completely)
Since I was the only one eating the gluten-free version, there was a lot left over. I decided to portion out individual servings and freeze them. I am happy to share, that was a genius idea on my part! One evening, I needed a quick dinner. I pulled out one of the baggies of pasta salad and tossed it in a skillet with some olive oil. I cut the tomatoes in half for faster cooking and seasoned again with salt and pepper. As I sauteed everything in the pan, I felt something was missing. Quickly, I ran to the pantry and back to the stove with a can of tuna.
In less than 10 minutes, I had what I consider to be the BEST skillet tuna casserole I've ever tasted! Enjoy!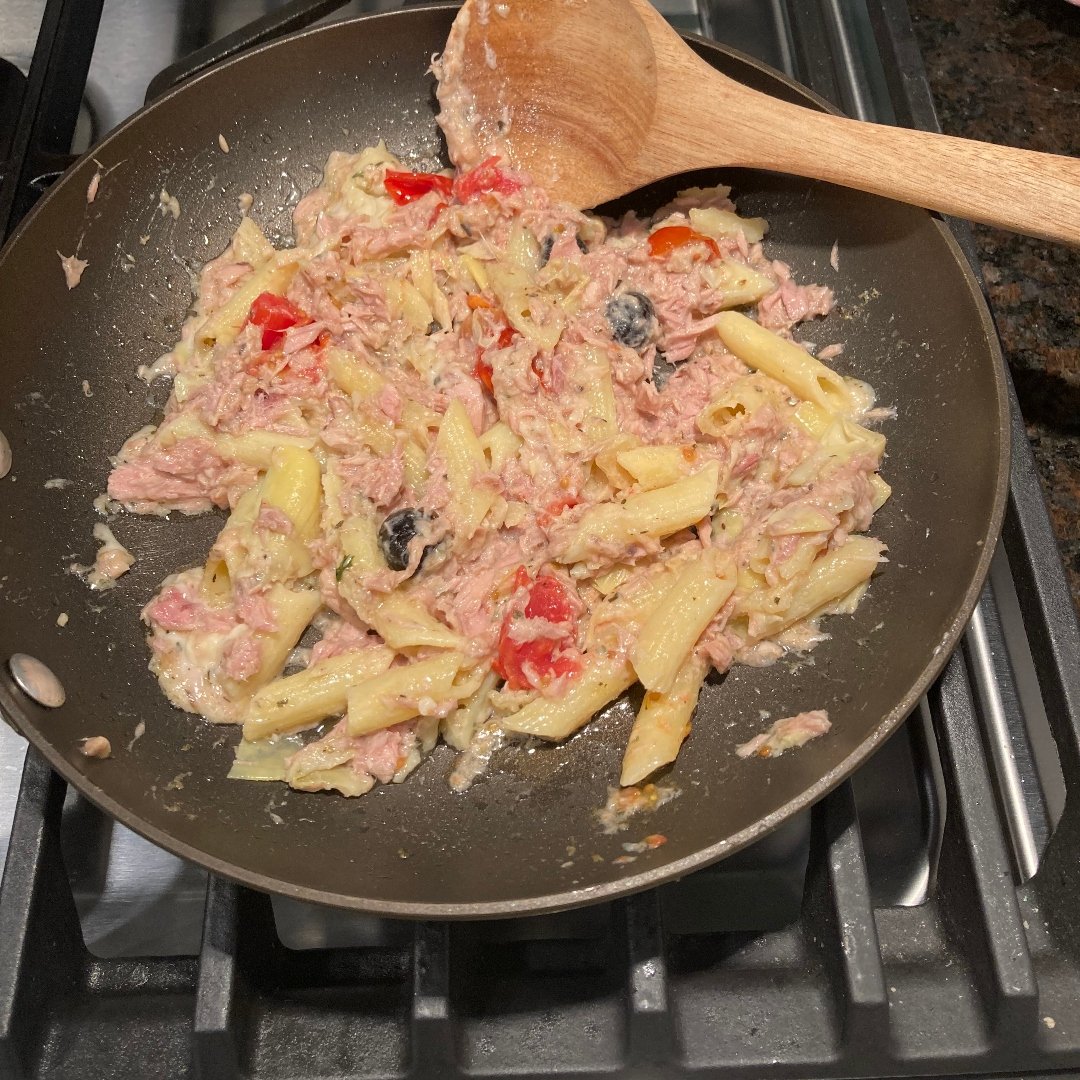 Creamy Italian Pasta Salad with Tuna
Ingredients
1 (12-ounce) box gluten-free rotini or penne pasta
1 (14-ounce) can artichoke hearts, drained and chopped
1 cup black olives
1 cup grape tomatoes, cut in half
1 cup vegan mozzarella cheese, diced
1 cup roasted red peppers, diced
1 can tuna
1 tablespoon olive oil
Salt and pepper to taste
Fresh chopped basil (optional)
Creamy Italian Dressing
1 teaspoon garlic powder
1 teaspoon onion powder
1 teaspoon basil
1 teaspoon oregano
1 teaspoon parsley
½ teaspoon thyme
½ teaspoon marjoram
1 ½ teaspoons salt
½ teaspoon black pepper
2 tablespoons sugar
1 cup mayonnaise (olive oil-based)
1 tablespoon red wine vinegar
1 tablespoon balsamic vinegar
1 cup grated vegan parmesan cheese
DIRECTIONS
Cook pasta until al dente. Drain and rinse with cold water.
Add pasta to a large bowl and stir in artichoke hearts, black olives, grape tomatoes, mozzarella cheese, and roasted red peppers.
In a small bowl, mix the dressing ingredients.
Add the dressing to pasta and stir until fully coated.
Drain tuna; add tuna and olive oil to skillet. Add pasta salad to skillet, seasoning with salt and pepper. Cook, stirring, until hot.
Click to tweet:
For #MeatlessFriday, try this tasty and allergy friendly meal option: free of gluten, soy, and dairy. #catholicmom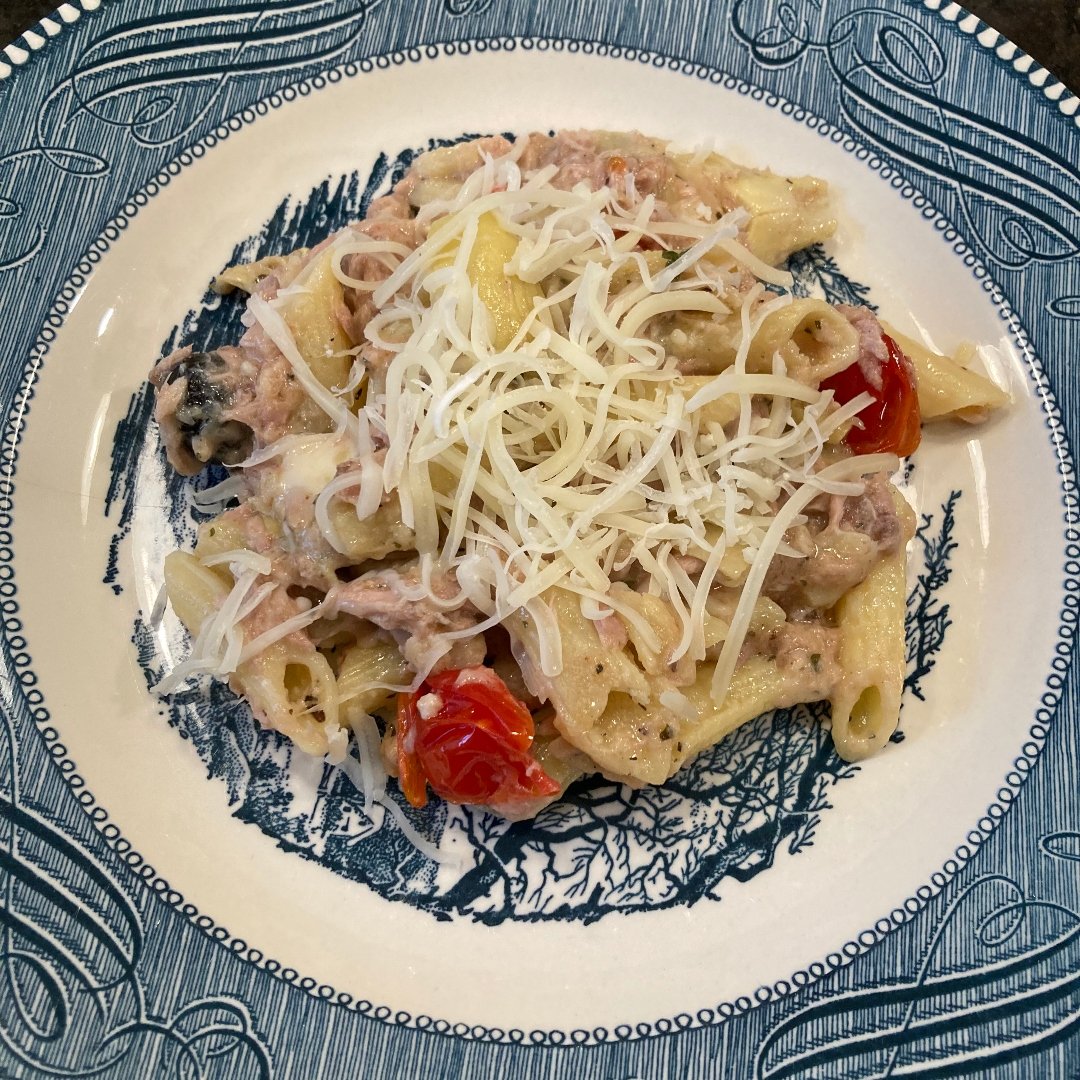 ---
Copyright 2022 Kimberly Novak
Images: (top) Canva; others copyright 2022 Kimberly Novak, all rights reserved.
About the Author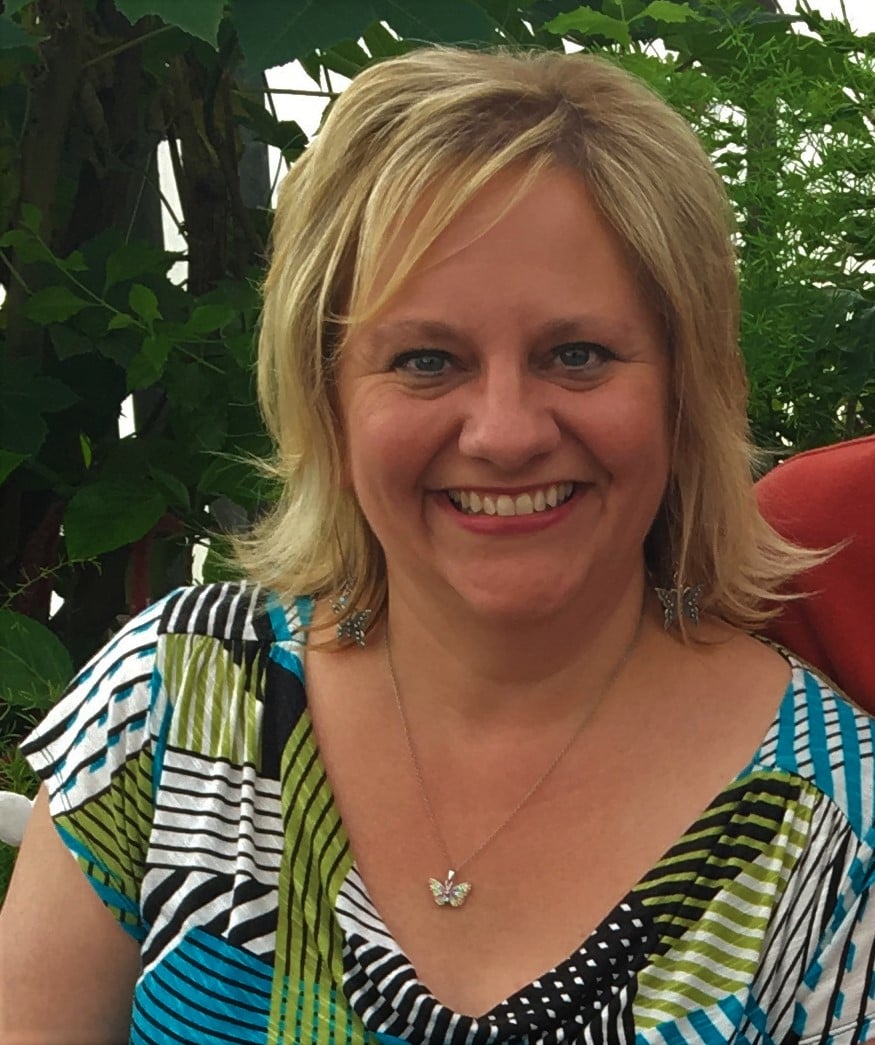 Kimberly Novak is a wife, mother, author, and spiritual director. Her passion for inspiring and motivating those on a spiritual journey has bloomed into various ministries. Kimberly's mission is to enhance each journey by guiding others where the light of strength is…God's love. Find her blog and A Little God Time at KimberlyNovak.com. Her debut book, Bella's Beautiful Miracle: A Caterpillar's Journey, is available now.