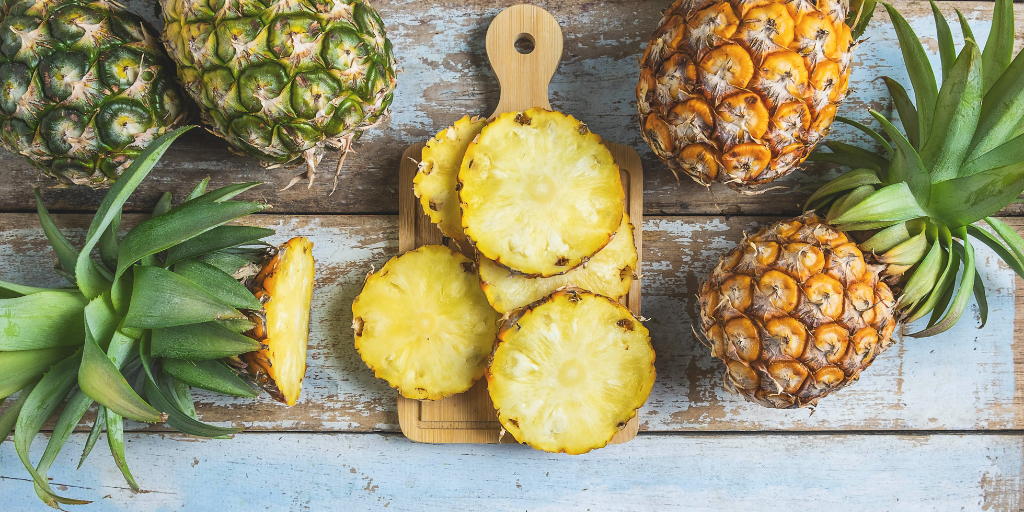 Karen Ullo's recipe for mahi mahi includes a colorful topping with a tropical twist.
Mahi Mahi with Pineapple Pico de Gallo
For the pico de gallo:
This pico de gallo has cooked ingredients but should be served cold, so prepare it first and then put it in the freezer to chill while you make the fish.
½ pineapple, chopped (reserve the juice)
1 colorful bell pepper, chopped
~6 oz. frozen shelled edamame
1-2 tbs. oil
Salt & crushed red pepper to taste
Heat oil in a pan, then add the rest of the ingredients above. Sauté until caramelized. Then add cold:
½ cucumber, chopped
1 cup shredded cabbage
A handful of chopped cherry tomatoes
¼ cup chopped fresh cilantro
Juice of 1 lime
More salt if desired
Toss all ingredients together and chill.
For the fish:
¾-1 lb. mahi mahi fillet
Juice from your pineapple above
Juice of 1 lime
2 oz. tequila (optional)
Salt & crushed red pepper to taste
1 tbs. chopped fresh cilantro
Heat a pan and add all ingredients, pouring the liquids over the fish. Cover and simmer until the fish is cooked through, about 10 mins. If it runs out of liquid, add water.
Serve with jasmine rice and crushed blue corn chips for crunch and salt.
Enjoy!
Click to tweet:
For #MeatlessFriday, try this mahi mahi - the colorful topping has a tropical twist! #catholicmom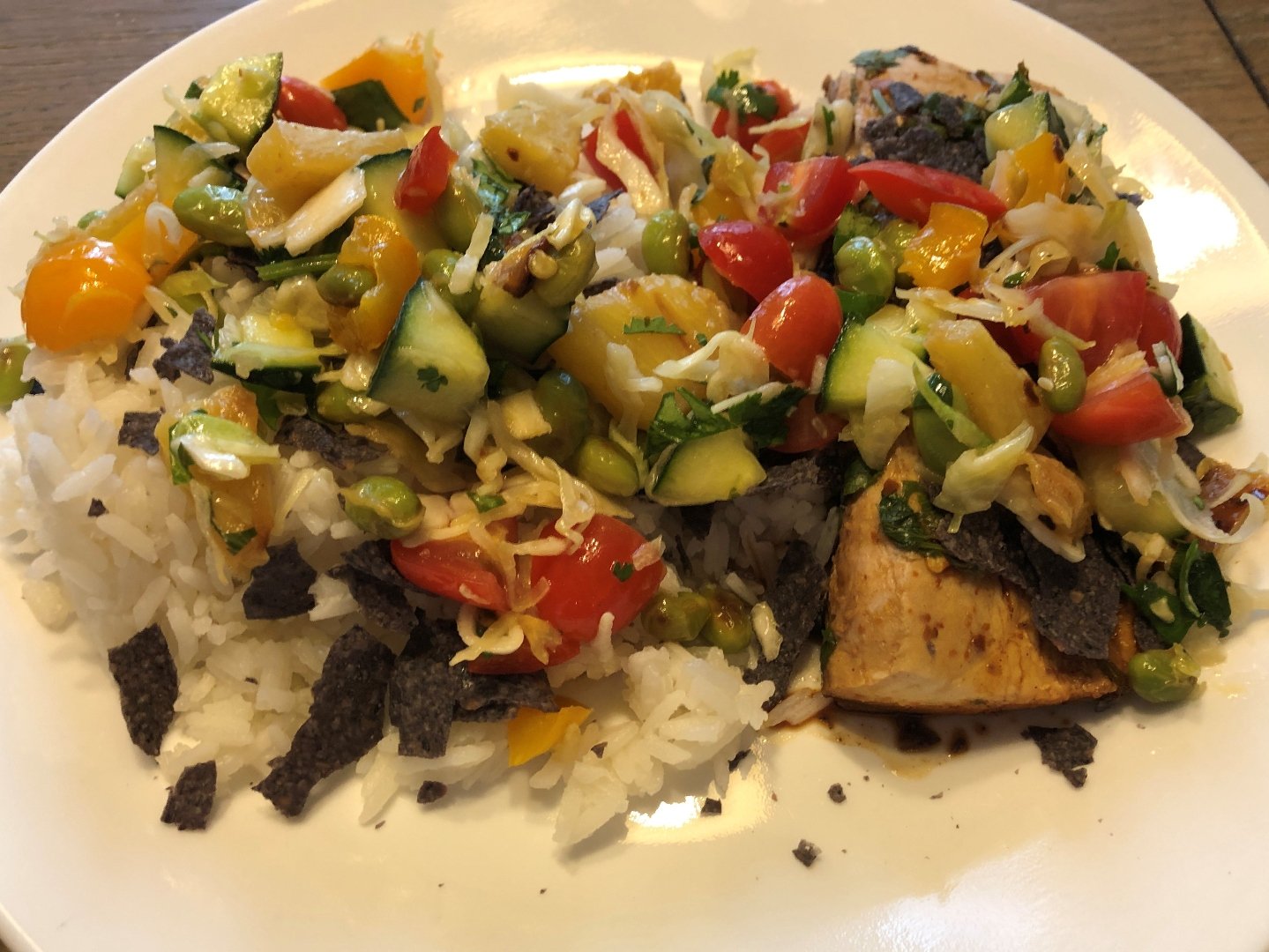 ---
Copyright 2021 Karen Ullo
Image: (top) Canva Pro; copyright 2021 Karen Ullo, all rights reserved.
About the Author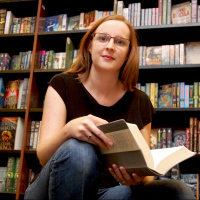 Karen Ullo is the author of two award-winning novels, Jennifer the Damned and Cinder Allia. She is one of the founding editors of Chrism Press, which is dedicated to publishing Catholic and Orthodox fiction, and the former managing editor of the Catholic literary journal Dappled Things. She's also a wife and mother of two. Find out more at KarenUllo.com.