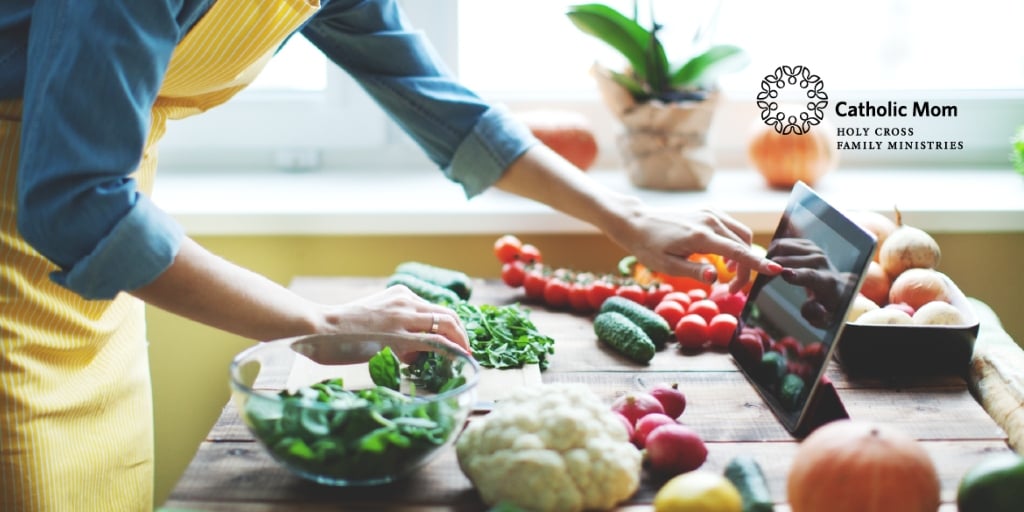 Karen Ullo created a shrimp recipe with rice and vegetables flavored with a traditional Spanish spice blend.
For Christmas, a friend gave me a seasoning blend called "Sazón" (Spanish for "seasoning"), a blend of salt, coriander, cumin, annatto, turmeric, garlic, oregano, and black pepper. If you can't find something similar at your market, you could always make your own with the component ingredients. Use it to taste in this recipe as you would regular salt and pepper or any other seasoned salt mixture.
I used black rice in this recipe (another Christmas gift), which is very fragrant, similar to jasmine rice, and makes for a striking presentation. It also holds its grain structure better than regular white rice, so it's less sticky. But you can use any type of rice you prefer.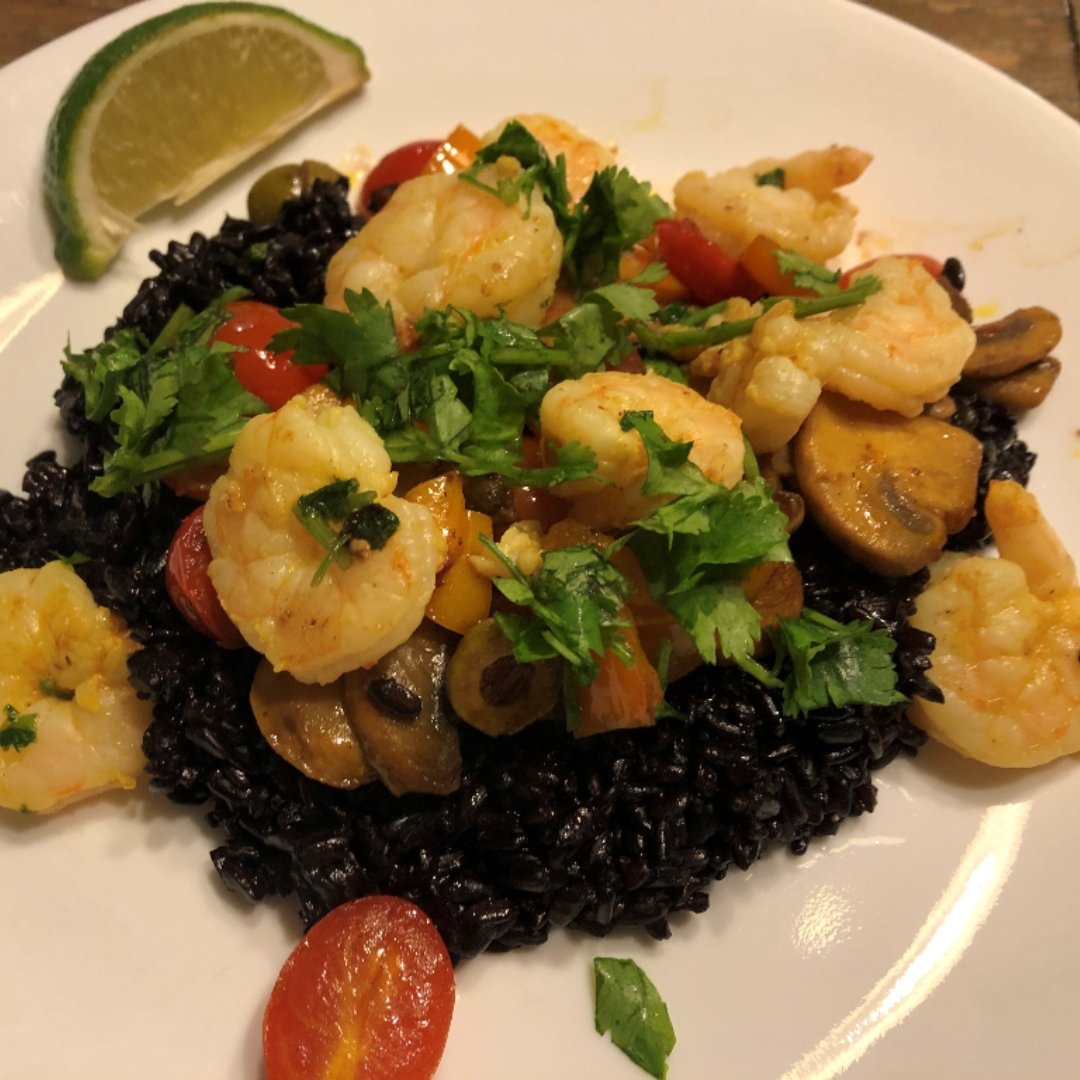 Click to tweet:
For #MeatlessFriday try this shrimp and rice dish, seasoned with traditional Spanish flavor. #catholicmom
Spanish Shrimp and Rice
For the rice:
1 cup black rice (or your preference)
Prepare with beef broth instead of water, according to package directions
Put the rice on to cook first while you chop and prepare vegetables.
For the vegetables:
8 oz. white mushrooms, chopped
1 colorful bell pepper, chopped
½ cup Manzanilla olives, sliced
1 cup grape tomatoes, halved
~1/2 tsp. sazón mixture
1 tbs. cooking oil
Heat the oil in a wok or similar large pan. Add mushrooms, peppers, olives, and sazón. Sauté until the vegetables begin to caramelize, then add tomatoes. Continue to cook until the tomatoes burst, then remove from the pan.
For the shrimp:
1 lb. peeled and deveined shrimp
Juice of 2 limes
1 tbs. cooking oil
~1/2 tsp.sazón
~2 tbs. chopped fresh cilantro
In the same pan used for the vegetables, heat another tbs. of oil, then add shrimp, lime juice, and seasonings. Sauté until just pink, about 3-5 minutes depending on the size of the shrimp.
When the shrimp are cooked, remove them from the pan with tongs or a slotted spoon so that the juices and seasonings remain in the pan. Add the cooked rice to the pan and sauté on low until it absorbs the remaining juices.
To plate, you can either layer the rice, vegetables, and shrimp, or toss them all back into the pan and combine before serving. Add additional cilantro and lime wedges to the finished dish.
Enjoy!
---
Copyright 2022 Karen Ullo
Image: copyright 2022 Karen Ullo, all rights reserved.
About the Author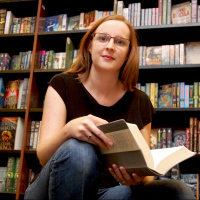 Karen Ullo is the author of two award-winning novels, Jennifer the Damned and Cinder Allia. She is one of the founding editors of Chrism Press, which is dedicated to publishing Catholic and Orthodox fiction, and the former managing editor of the Catholic literary journal Dappled Things. She's also a wife and mother of two. Find out more at KarenUllo.com.