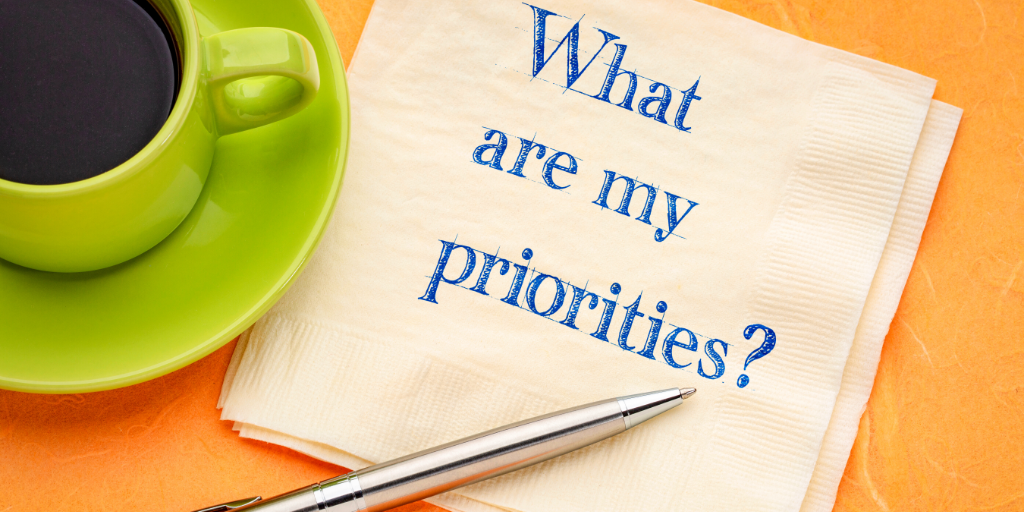 Deanna Bartalini shares a simple framework for making sure our priorities are in order—God's proper order.
---
Right above my laptop is word art based on the word prioritize. There are a few words for each letter of the word, the thought being that it will help me, you guessed it, prioritize. And it does, to a degree. But there is an unseen question above these words on a paper, the question of how I know what the proper order is, to begin with?
I have an answer. Back in 2009, my husband was discerning a call to the diaconate. I had concerns based on my own experiences working in a parish. How would he handle it all? He was nowhere near retirement age, we had a daughter in college, and honestly, I had just completed my studies and was looking forward to not being tied to a school schedule.
I remember a conversation we had with a deacon talking about this concern. He explained there is an order to our priorities that when followed, gives us what we needed to accomplish what is asked of us. This is the order (wording changed since we are not in diaconate formation):
God: this means our prayer life, sacraments, Mass; as is appropriate to your state in life.
Family: the people you have a responsibility to, which will vary for all of us depending on our season of life.
Work: inside or outside the home, your own business or someone else's, it is the means in which we provide for ourselves and our family and it is necessary.
Service to Others: this will look different for all of us. Serving others helps us live out our call as Catholics. We are asked to share what we have with others in tangible ways.
Fun/Hobbies: these are part of life as well and can energize us and help us to re-fuel.
Of course, life is not linear, with each part fitting into one neat little box. Sunday Mass with my family is both God and family. When I sew something new or mend clothes for someone else, it is both service and hobby.
In my own life I have come to realize that when I follow this order, it is easier to make decisions. Putting God first makes my interior life calm and full, so I have more to give others. Interruptions are not trials, but rather serve as ways to give what God has given me to others.
Click to tweet:
Interruptions are not trials, but rather serve as ways to give what God has given me to others. #catholicmom
Whatever season of life you are in right now, consider this list as a way to order your life. Big things first, little things next. Like the rocks and sand in a jar lesson, we have to start with the rocks and then the sand fills in; if we start with the sand and then try to fit in the rocks, it doesn't work.
Oh, and yes, my husband is now a deacon.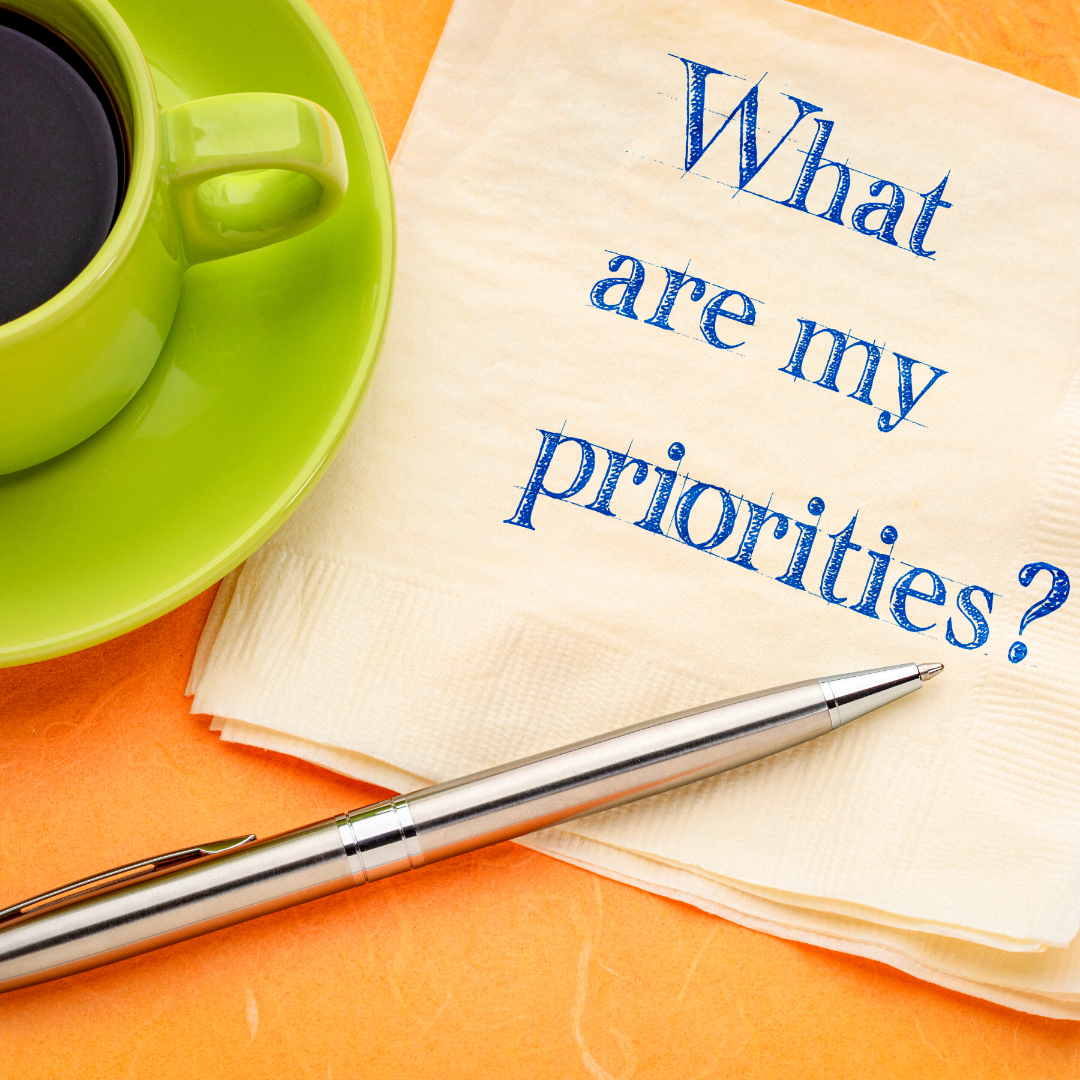 ---
Copyright 2022 Deanna Bartalini
Images: Canva
About the Author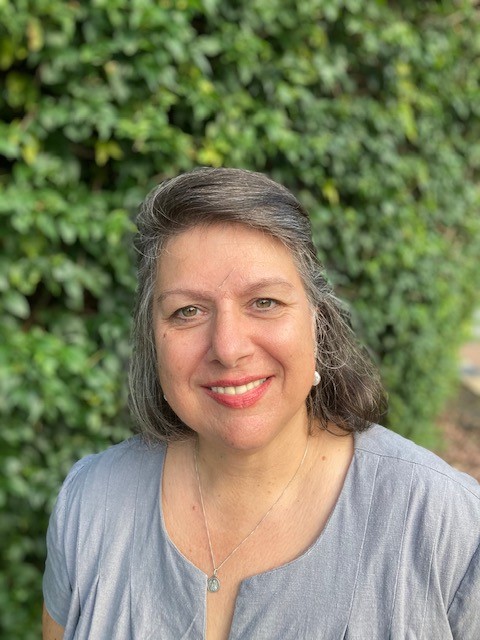 Deanna G. Bartalini, M.Ed.; M.P.A., is a certified spiritual director, writer, speaker and content creator. She is the founder of the LiveNotLukewarm.com online community, a place to inform, engage and inspire your Catholic faith through live, interactive faith studies. Her weekly Not Lukewarm Podcast gives you tips and tools to live out your faith in your daily life.