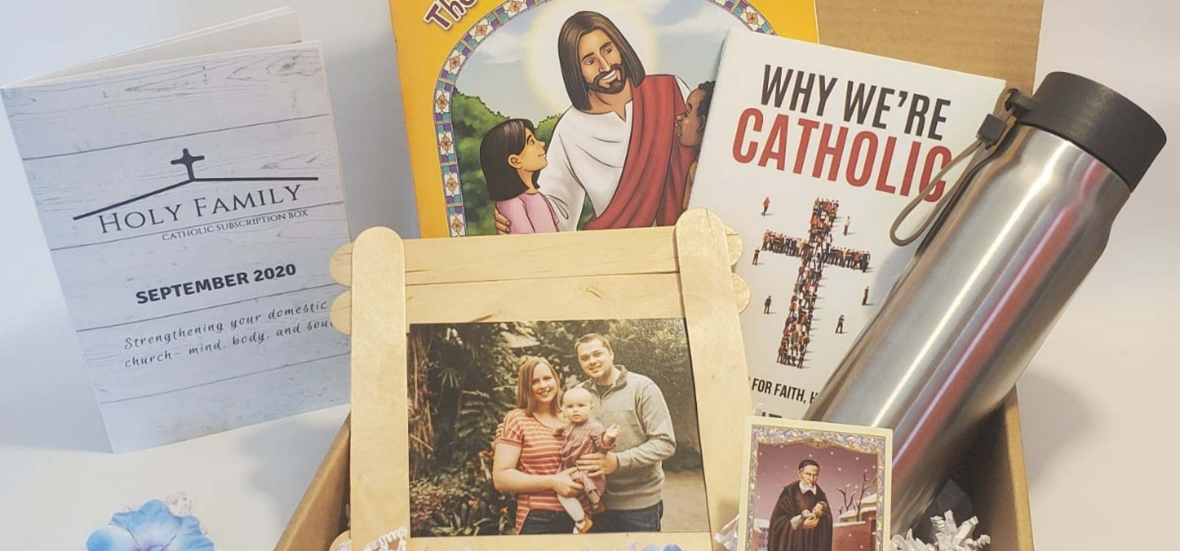 Deanna Bartalini checks out the soul-nourishing surprises inside the Holy Family Catholic Subscription Box.
I don't know about you, but my mail and package deliveries rarely have fun surprises in them for me. It's either an ad or a bill, or something I ordered. But this month was different. I had a surprise! Not a total surprise, I did know the box was coming but I didn't know what was in it.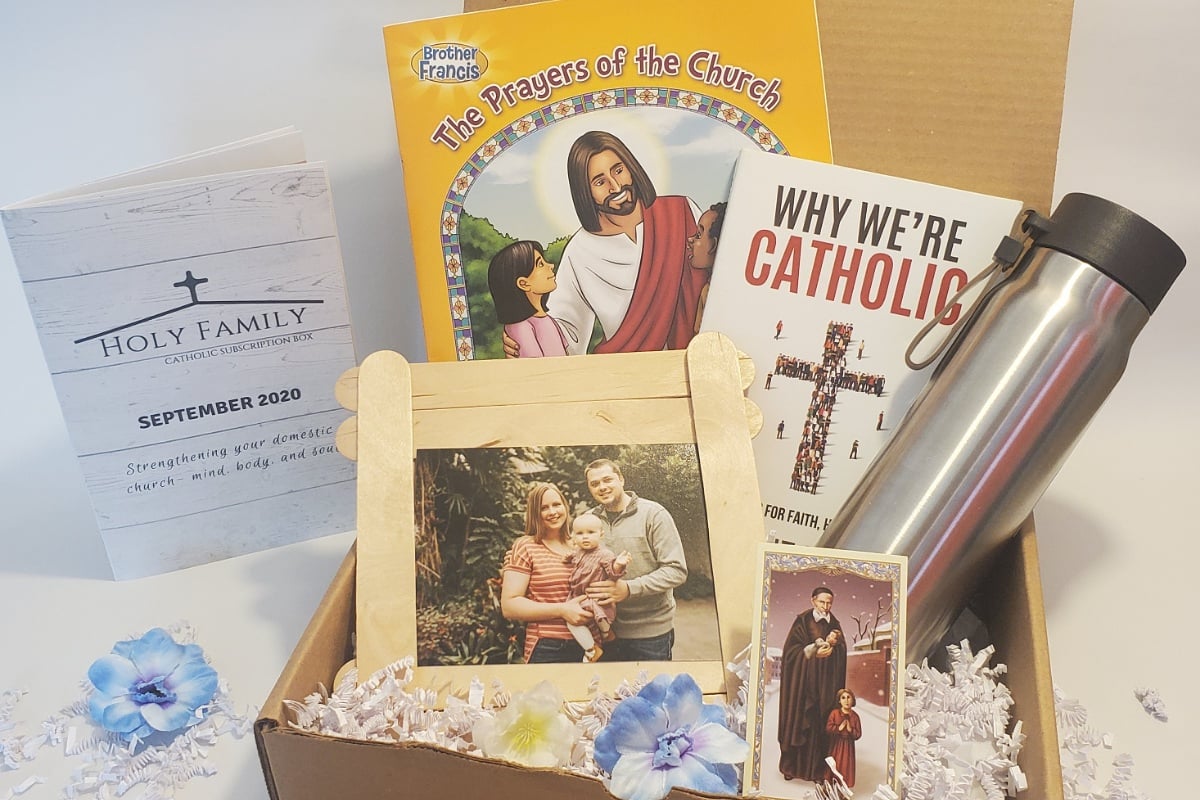 The Holy Family Catholic Subscription Box is curated by Brian and Sarah Clay and is a resource for, as the tag line says, "strengthening your domestic church – mind, body and soul." Each box, made for families with elementary aged children in mind, contains 3 to 5 products along with a resource pamphlet containing a family prayer, saint of the month information, and a way to strengthen your body, mind, and soul. For example, in this month's box there is a stainless-steel water bottle, so for "body" there is an explanation about why our bodies need water and how using a reusable bottle is a good idea. To strengthen your mind, the topic is having a routine and why his is helpful. The topic for "soul" is the Holy Family and how we can learn from Jesus, Mary and Joseph. All of it is written clearly and simply!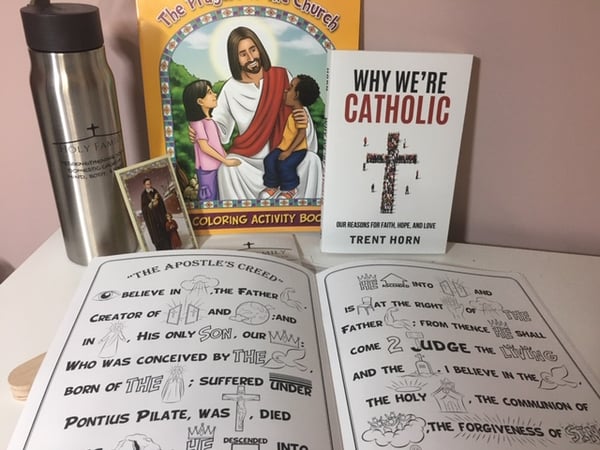 There was also a book, Why We're Catholic by Trent Horn; 2 coloring/activity books; The Prayers of the Church; 2 prayer cards; and a craft. I thought the coloring book was exceptional. My dilemma: give it away to someone who can use it now or save until my grandchildren are old enough?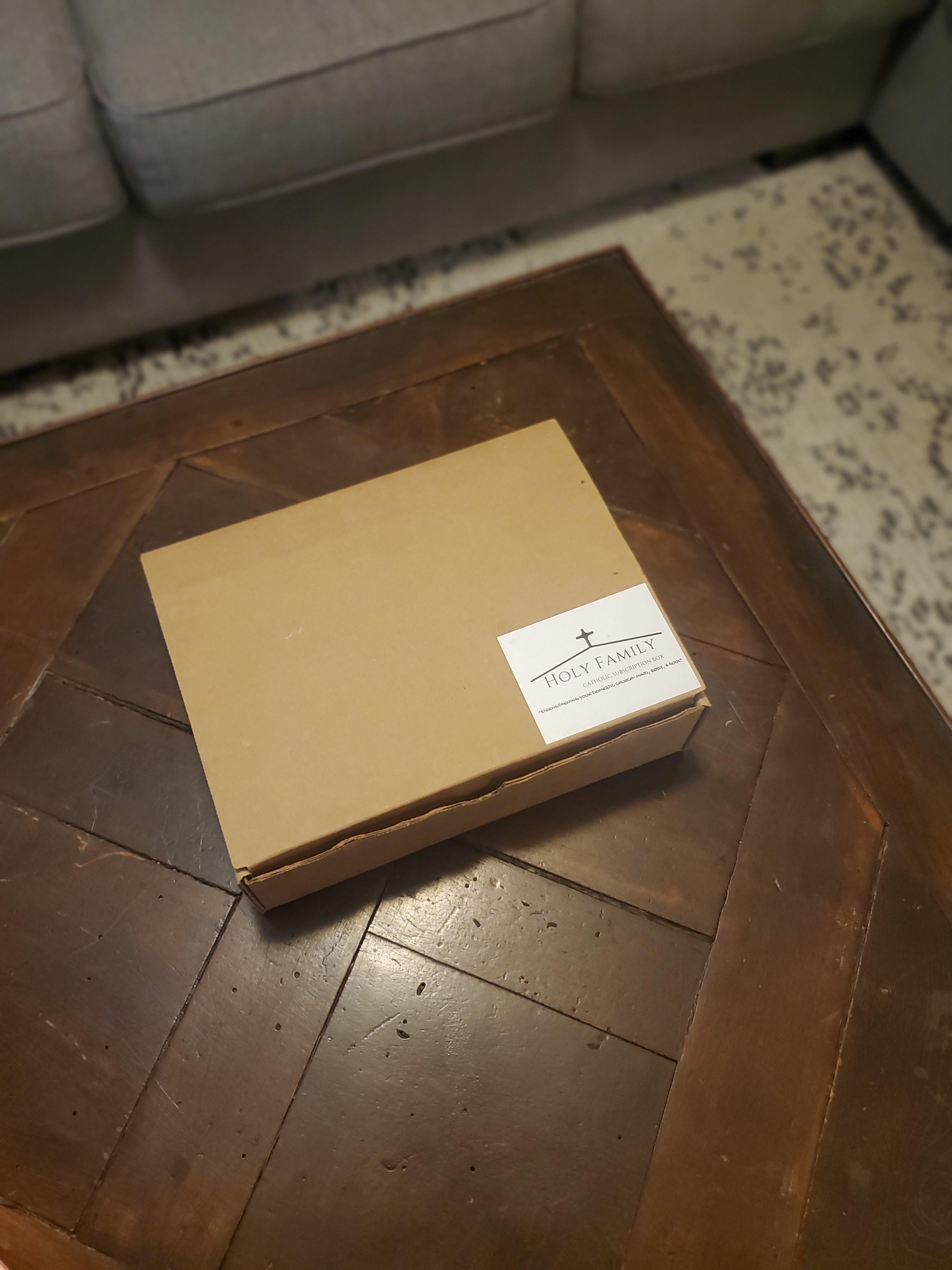 Let's talk specifics about the box subscription. You can order one whenever you'd like, no commitment needed. Each box is $27.50 if you purchase just one; if you subscribe and pay for 6 months it is $26 a month. Shipping costs vary depending on your location. And at this time, they only ship within the U.S. Sarah did give us a coupon code for free shipping: use "CatholicMom" for free shipping! This offer expires 12/31/2020.
CLICK TO TWEET
A fun family gift or thank-you gift for godparents: the Holy Family Catholic Subscription Box. #catholicmom
This would make a nice family Christmas gift or thank-you gift for godparents if they have school-age children. Take a look at the Holy Family Catholic Subscription Box website and don't forget to use the coupon code CatholicMom for free shipping!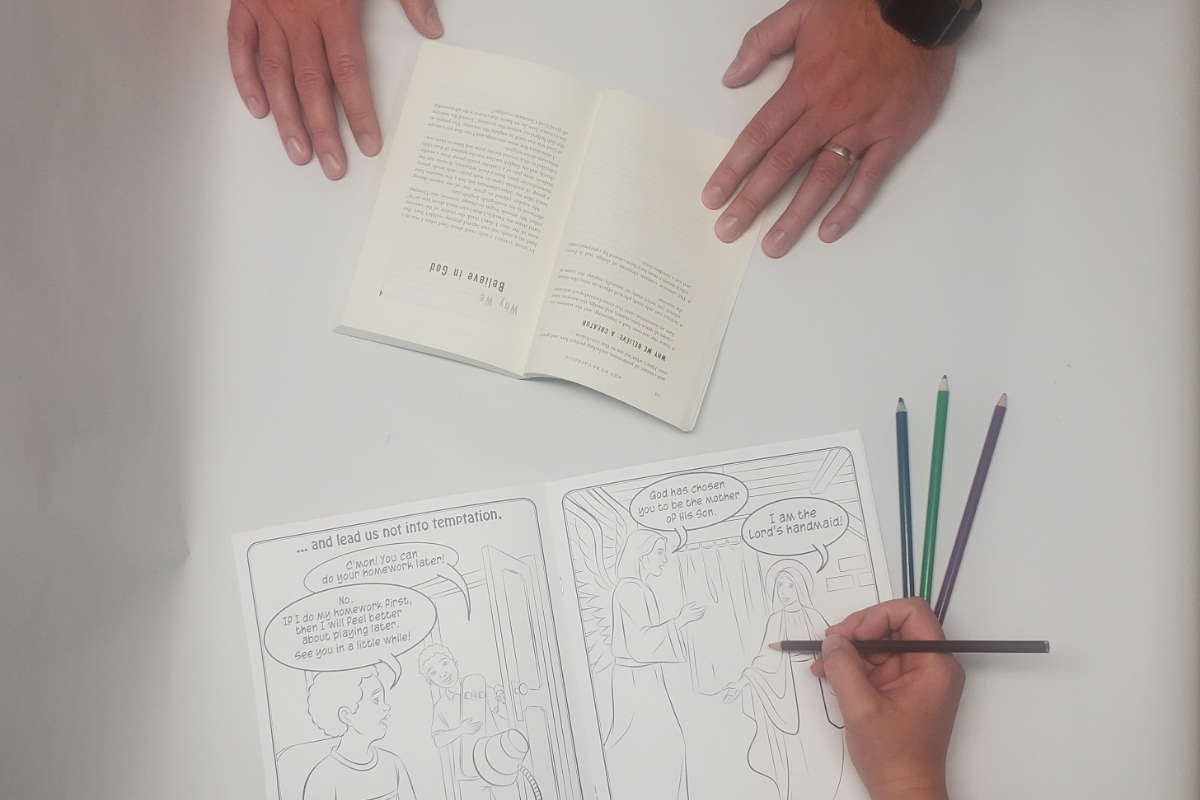 ---
Copyright 2020 Deanna Bartalini
Images courtesy of Holy Family Subscription Box. All rights reserved. Used with permission.
About the Author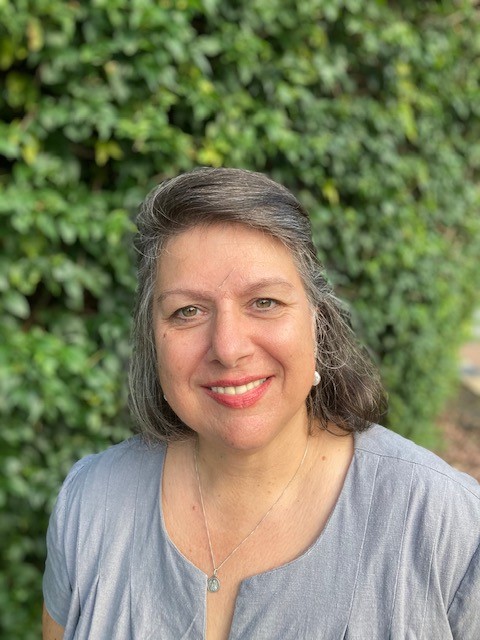 Deanna G. Bartalini, M.Ed.; M.P.A., is a certified spiritual director, writer, speaker and content creator. She is the founder of the LiveNotLukewarm.com online community, a place to inform, engage and inspire your Catholic faith through live, interactive faith studies. Her weekly Not Lukewarm Podcast gives you tips and tools to live out your faith in your daily life.