Receive Daily Gospel Reflections in your inbox
Today's Gospel: John 3:31-36
In today's Gospel, we see the ability to receive the Holy Spirit. The Holy Spirit is the third person in the Trinity; the Holy Spirit bring the wisdom and discernment we need...every second, every minute, every hour! How does one gain the Holy Spirit? We must surrender to the authority of God. The authority of God is a weighty topic because our culture does not always honor God and His value for life.
To surrender to God says that we desire eternal life. We cannot imagine life without God and we pursue Him daily here on Earth so that we will one day walk with Him in heaven. "Thy kingdom come...on earth as it is in heaven" -- we value our final eternal destination while also participating in ministries here on Earth to bring life to others.
[Tweet "To surrender to God says that we desire eternal life. #dailygospel By @JavaAndJesus"]
Ponder:
Based on today's reading, how is your prayer life? Are you going through the motions or are you seeking the heart of God?
Pray:
Dear God, we thank you for the gift of the Holy Spirit. May we receive the wisdom and discernment that grants us true peace and can only come from Your Holy Spirit. Amen.
---
Copyright 2020 Jason Weirich
Receive CatholicMom.com newsletters in your inbox, including the Daily Gospel Reflection each morning!
* indicates required
About the Author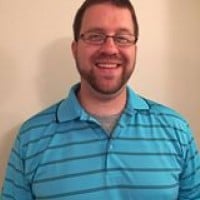 Jason is the founder of Java and Jesus. He loves Jesus, coffee, his wife & two children. He enjoys helping people experience freedom in Christ. Java and Jesus is a resource and not meant to be a replacement for the fellowship & community that one experiences in a church. Blogs, podcasts, & spiritual direction are a few of the resources that are offered by Java and Jesus.