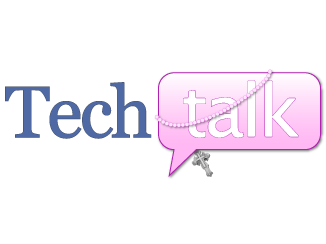 For my first 2013 column, I am going to look back at 2012 to recap the programs I had the pleasure of discovering, and either introduce them to you for the first time, or refresh your memory.
I had the great blessing of joining the CatholicMom.com family on June 7, 2012, and since then I have written biweekly reviews, and pray it is God's will I continue to do so into 2013 and beyond.
How I came to join the CatholicMom.com family was one of those surreal moments when you can do nothing else but realize it was only by God's grace that you were able to stumble on such an amazing opportunity. It could have only been the Holy Spirit that prompted me that morning to look at my Twitter feed, which I NEVER do, and there in the middle of the screen -- glaring up at me -- was Sarah Reinhard's tweet seeking Android users to write app reviews.
Although I had to get my three kids to homeschool co-op that morning, and had (as usual) not a second to spare, I knew it was imperative I write my email requesting consideration for the position – I mean how often does a person get the chance to combine some of their favorite things (add Julie Andrew's singing here) -- God, my Catholic Faith, Android apps, writing, and being a Catholic Mom – all in one place? I am so glad I did! Thanks to Lisa Hendey and the CatholicMom.com family. I am honored to be a part of this amazing ministry!
So what exactly did I choose to do with this forum? I focused on some of my favorite applications and every week searched and kept my eyes open for new ones.
I love doing a search for "Catholic App" to just see what appears! I tried to find topics that I thought we could all relate to regardless of our operating systems, such as dreaded short battery life of most smart phones or how to make the best use of technology in Eucharistic Adoration.
In October 2012, the Catholic Church launched the Year of Faith, and I dedicated several columns to this important topic – including apps that help us learn the Catechism, read Vatican papers, and enrich our own Year of Faith journey.
I tried to choose apps that were multifunctional, especially if they benefit the user spiritually. That is the greatest goal of my own ministry work, and my life really – to lead people closer to Christ through all means of communication. I am a true Pauline at heart, and totally believe that St. Paul is a big fan of Twitter when it's used to evangelize.
Today's technology is probably our greatest tool for the New Evangelization, while ironically one of the greatest obstacles. In 2013, I will continue to explore resources for enhancing the Year of Faith, helping parents Catechize themselves, so they can in turn teach their children, and on a personal note, find Apps that help grow our devotion and love of the Blessed Virgin Mary.
Some of my favorite apps that I really encourage you to take another--or first--look at are:
Read more of our Tech Talk columns.
Copyright 2013 Allison Gingras
About the Author